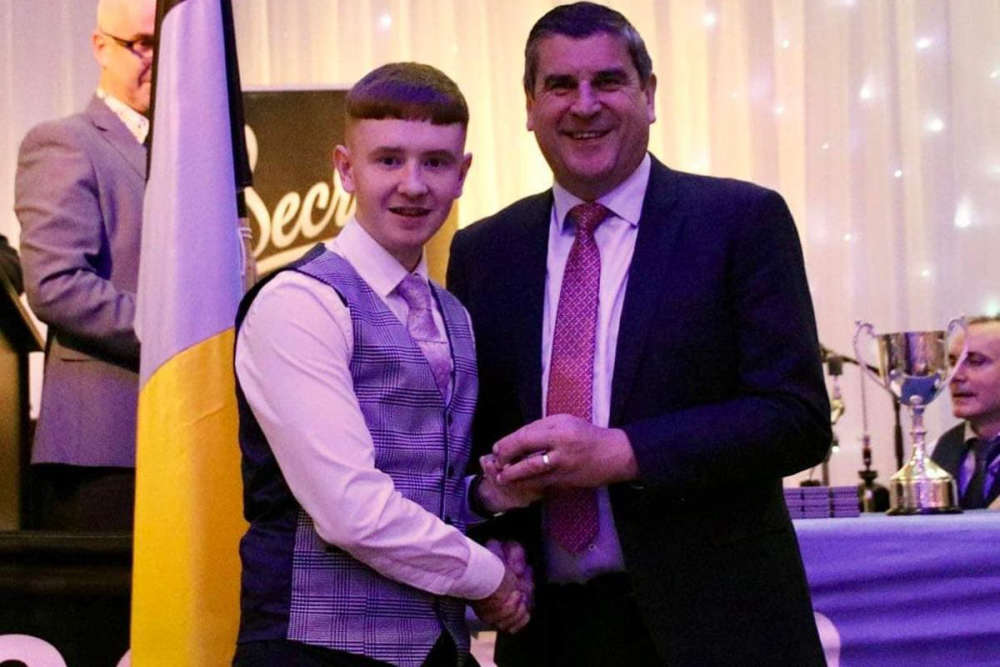 Photo Credit: Facebook @Clodiagh Gaels
He passed away early this morning.
A midlands club is mourning the loss of one of their young players.
20-year-old Tiernan Grennan, who was a dual player for Offaly-based club Clodiagh Gaels, passed away early this morning after a battle with an illness.
He was a member of the Junior C Football Championship-winning team in 2020, and played a 'pivotal' role at corner-back in the Junior A Hurling team that progressed to the semi-final last year.
The club posted a touching tribute to the young player on Facebook, and says you'd never see him 'without a smile or a grin on his face.'
It also says it's 'hard to comprehend the shadow' covering the parish at the moment.
The club is advising people all activity will now be ceased until further notice.