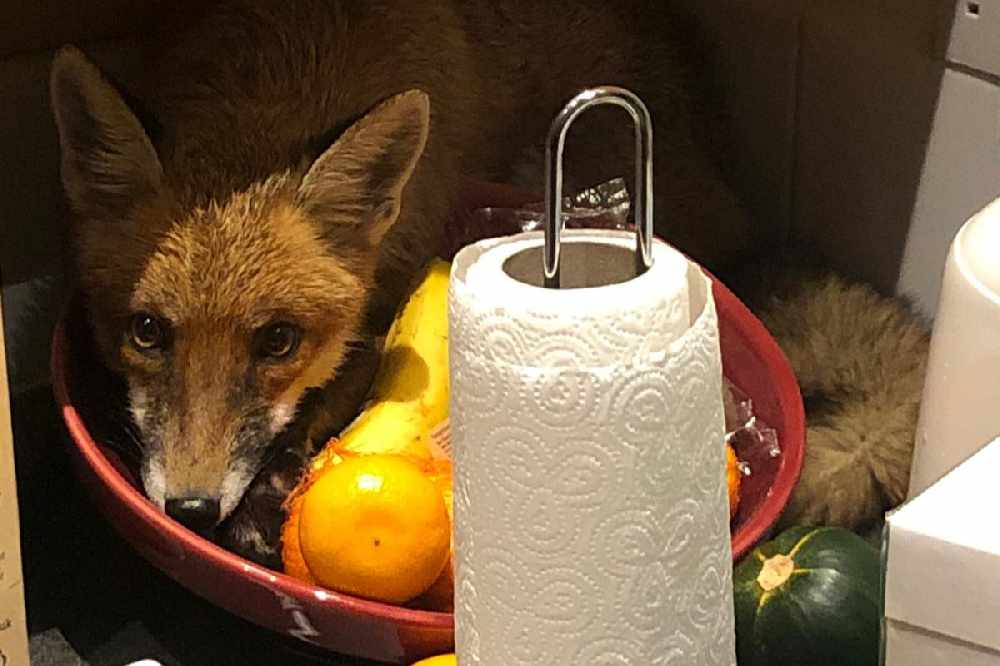 Photo Credit: Twitter/@MaryPhelanMP
The image and the story has gone viral online.
A Laois woman reckons she might have a permanent new housemate, after a fox snook in earlier this week.
Mary Phelan - from Camross but now living in London - discovered him hiding behind her fruit bowl in the early hours of Tuesday morning.
The fox, who's since been named Freddie, has gone viral after she shared her ordeal on Twitter.
Despite the best efforts from Mary, her housemate and even the police, she's not even sure if they managed to get him out: