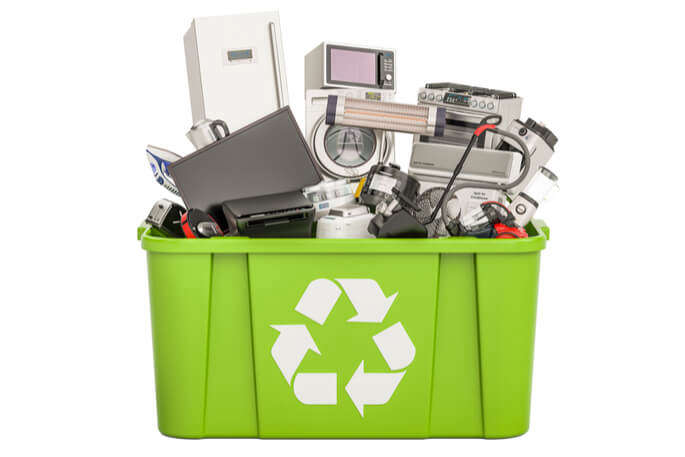 Do you have any electrical goods you need to get rid of?
Midlands householders are being urged to avail of a free e-waste recycling events this month.
People can drop off electrical items at Westend Carpark, Banagher and Clara GAA Club carpark on Saturday, January 29th at 10am till 4pm, in accordance with Covid-19 guidelines.
WEEE Ireland will accept all electrical and electronic household items with a plug or battery free of charge - including old washing machines, TVs, toasters and kettles, electronic tools and toys, cables, IT equipment, mobile phones, remote controls, and even watches.
"In Offaly, and across Ireland, we are buying more electrical goods than ever – with the annual tonnage on the market rising from 15kg a head in 2016 to 21kg a head last year," said WEEE Ireland CEO Leo Donovan.
A surge in lockdown spring cleaning saw 845 tonnes of electrical waste collected in county by the country's largest recycling scheme in 2020, despite Covid-19 and travel restrictions.
10.9kg of e-waste was recycled per person in Offaly in 2020 – exceeding the 2019 collection rate of 10.4kg, and matching the 2020 national average.
However, the county's e-waste target for 2022 has increased to 14kg per person, to reflect yearly increases in electrical goods consumption, accelerated by Covid-19.
"84% of all material that we collect is recovered for use again in manufacturing through both indigenous operators and specialist processors in Europe," said Mr. Donovan.
In 2020, the equivalent of 225,182 tonnes of CO2 emissions were avoided by recycling e-waste through the WEEE Ireland Scheme as opposed to landfilling. That is the equivalent of the annual carbon consumption of 4,504 hectares of trees.
WEEE Ireland (Waste, Electrical and Electronic Equipment) is a not-for-profit organisation, founded by producers of electrical and electronic appliances to help them comply with the legal obligations imposed by the EU Battery Directive 2006/66/EC and WEEE Directive 2012/19/EU.