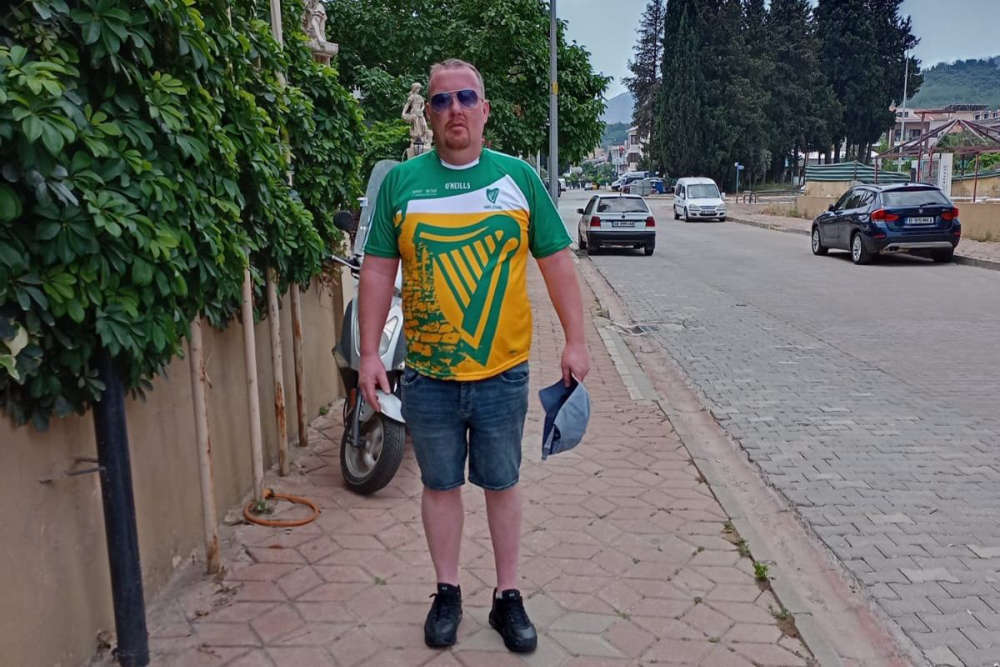 Photo credit: Facebook/@BabsConnolly
He will be laid to rest in his native Edenderry this week.
The funeral arrangements for the victim of a fatal assault in Athlone at the weekend have been confirmed.
48 year old Paul 'Babs' Connolly from Assumption Road, Edenderry died from injuries he sustained in the incident during a stag party in the early hours of Saturday morning.
He will repose at Larkin's Funeral Home in Edenderry from 6 o'clock to 8 o'clock this evening.
He'll be laid to rest in St. Mary's Cemetery in Edenderry following funeral mass in St. Mary's Church at 3 o'clock tomorrow.
You can view the mass here.
'Babs' is predeceased by his parents Michael (Major) and Bridie, sister Martina, nephews Leon and Mark and grandniece Makayla.
He's survived by his brothers and sisters, Raymond, Ann, Patricia, Michael, Marie, Brenda, David, Carmel, Joan and Dianne; brothers-in-law; sisters-in-law; nieces; nephews; grandnieces; grandnephews; relatives; and friends.