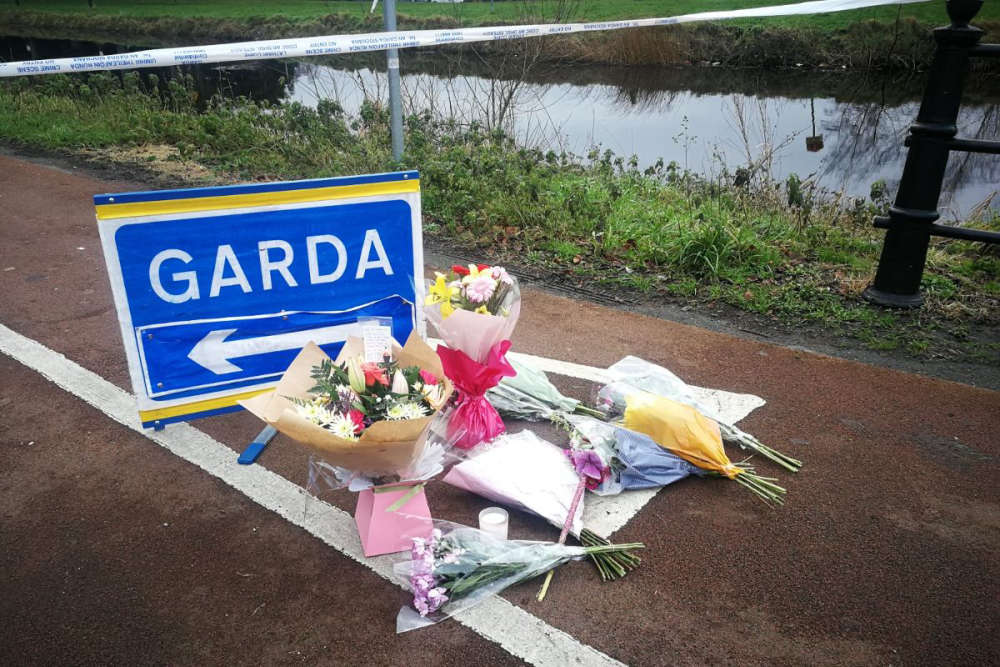 They're still recovering in hospital from injuries.
Gardaí investigating the murder of Ashling Murphy hope to speak to their main suspect who's currently in hospital, today.
Garda divers are still searching the canal in Tullamore to find any weapon that might have been used in the attack.
Huge crowds turned up to the Murphy family home in Blueball to pay their respects yesterday, where she'll repose again today between 3 and 8pm.
Conor Lally, Crime and Security Editor with the Irish Times, says the man in hospital is the key focus of the investigation:
Gardaí are checking the DNA of a suspect in hospital against samples taken from the crime scene.
The Grand Canal in Tullamore, where she was attacked last Wednesday, is also being searched for any weapon which might have been used.
Ferbane's Kevin Doyle, Head of News with Independent News and Media, says significant progress is being made in the investigation:
Ashling's death has led to calls for 'zero tolerance' of violence against women.
University College Cork runs a Bystander Intervention programme which educates students and staff about how best to intervene when they witness inappropriate behaviour or comments.
Professor Louise Crowley says failing to address sexist attitudes communicates that the behaviour is acceptable:
The National Women's Council says schools should be obliged to teach boys about issues like consent and coercive control.
Director Orla O'Connor wants it to be an integral part of the government's new strategy to tackle gender-based violence: