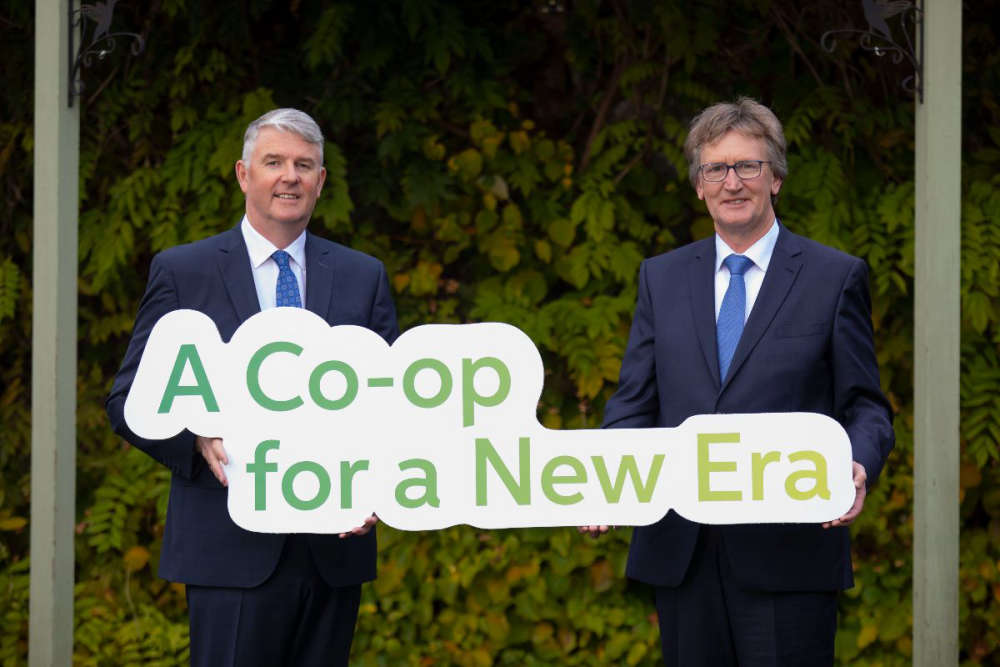 It's expected that the agreed price for a 40% stake will be paid in one sum.
Glanbia plc ("Glanbia" or the "PLC") and Glanbia Co-operative Society Limited ("Glanbia Co-op" or the "Co-op") have today announced they have signed a non-binding memorandum of understanding ("MOU") for the sale of the PLC's 40% interest in Glanbia Ireland DAC ("Glanbia Ireland" or "GI") to Glanbia Co-op (the "Proposed Transaction") for a purchase price of €307 million.
Commenting today, Donard Gaynor Chairman of Glanbia plc said:
"Glanbia Ireland has a successful heritage, and for many years we have valued the partnership with Glanbia Co-op in creating a strong business under our joint stewardship. This is the right time for the Proposed Transaction. The Co-op is the right owner to continue the strategic development of Glanbia Ireland for the benefit of the Co-op's members, and the PLC can continue to maximise the opportunities for its own business in the post-Covid environment, with our focus on health, wellbeing and nutrition."
Commenting today, Siobhan Talbot, Group Managing Director of Glanbia plc said:
"Today's announcement represents the next stage of our transformation journey following many years of successful collaboration with Glanbia Co-op as joint venture partners in Glanbia Ireland. If approved, the Proposed Transaction will continue the alignment of our portfolio to our strategy, which is focused on driving growth through our market leading positions as a brand owner and ingredient solutions provider, playing into strong underlying consumer health and wellness trends. We expect to deploy the capital received from the Proposed Transaction in investment to drive further growth and to return capital to shareholders.
Strategic rationale and use of proceeds
The Proposed Transaction is consistent with the PLC's strategy to focus on its two growth platforms, Glanbia Performance Nutrition ("GPN") and Glanbia Nutritionals ("GN"), as well as strategic joint ventures. The PLC will increasingly focus on its global nutrition strategy as a brand owner and provider of value added nutrition solutions, serving high growth markets.
The proceeds from the proposed transaction will be primarily invested in growth opportunities with up to 50% of the proceeds being returned to shareholders via a share buyback.
IFA President Tim Cullinan said the announcement that Glanbia Co-op is taking full control of Glanbia Ireland is a significant step for the business.
"This is a complex financial arrangement that will require careful scrutiny before members vote on the proposals. I would ask that Glanbia provide every opportunity for this plan to be discussed ahead of the SGM that will have to take place,"
IFA will be seeking a meeting with Glanbia as soon as possible to discuss the proposals.
The IFA President said it's important that suppliers will see benefits from this deal, if it goes ahead.
"Glanbia has a three billion litre milk pool and takes in 270,000 tonnes of grain each year. It's a major processor and buyer of what farmers produce so they should be a market leader in price,"