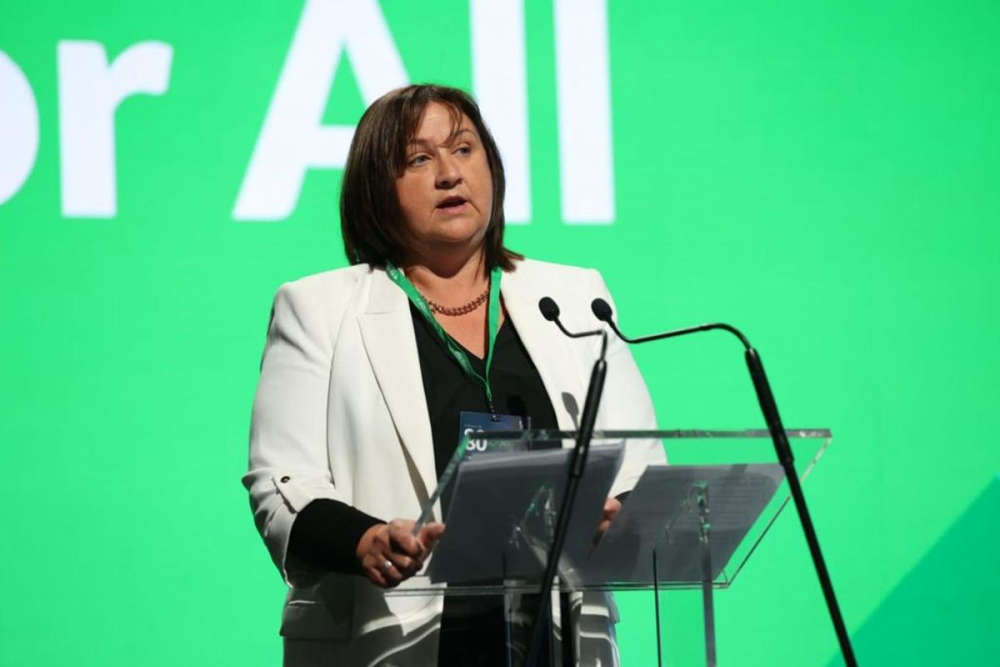 Photo Credit: Facebook @Anne Rabbitte TD
Midlands TDs have taken to social media to show support for the Ministers.
Junior Minister Anne Rabbitte says she "didn't feel safe", after a bag of excrement was thrown at her in a public meeting last night.
Bags reportedly containing dry cow dung were thrown at Minister Rabbitte and Galway TD Ciaran Cannon, during a public meeting in Gort last night.
Gardaí have launched an investigation into the incident.
Offaly Senator Pippa Hackett took to Twitter to condemn the 'disgusting' act, while Laois Offaly Deputy Barry Cowen says nobody 'should be subjected to this carry on.'
Minister Anne Rabbitte says the incident was upsetting:
Nobody in any walk of life should be subjected to this carry on, end of. https://t.co/MyjSJRYFXo

— Barry Cowen (@CowenBarry) January 5, 2023
Solidarity with my government colleague @AnneRabbitte, who was doing her job, as she does every day with compassion and commitment. What a disgusting thing to do. We can't allow anybody be treated like this - I hope the perpetrator is identified and prosecuted. https://t.co/EViPGpzWr9

— Pippa Hackett (@pippa_hackett) January 4, 2023