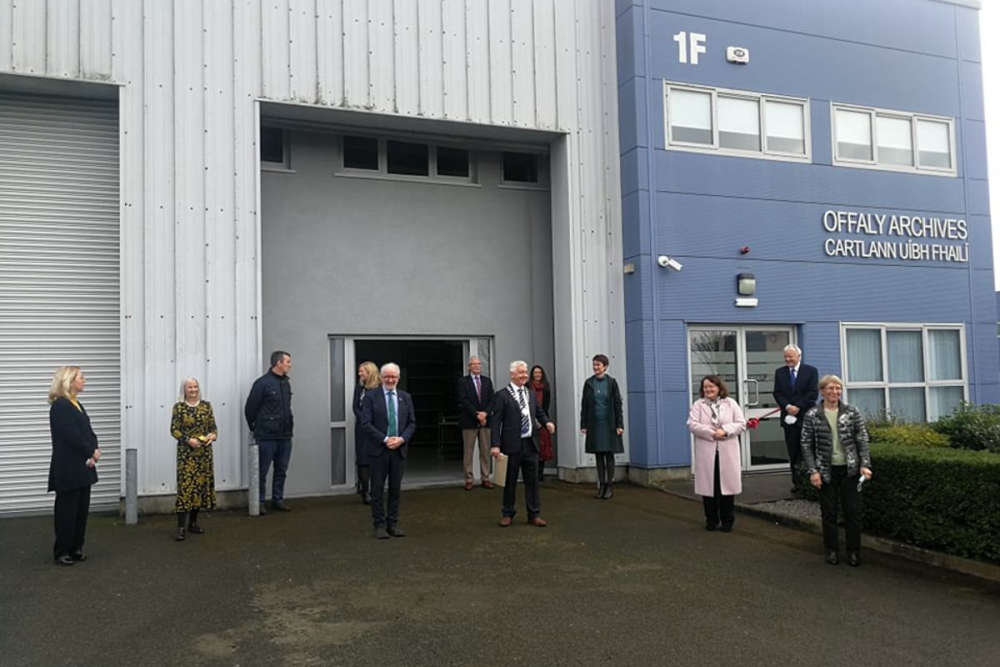 He says it's the "exemplar" of how local history should be archived.
Records in midlands dating back to early medieval times has been officially unveiled.
Heritage Minister Malcolm Noonan has opened the new home of Offaly Archives in Axis Business Park in Tullamore.
It houses a range of local records from county homes to schools and landed estates and much more.
Minister Noonan says Offaly is setting the bar when it comes to protecting hugely important historical archives:
"Offaly Archives is the exemplar of how smaller councils and smaller counties can put together a really good facility that makes the archives publicly publicly accessible, conserves them, and saves them for future generations. The support of the Heritage Council and their grants programme as been pivotal to that too. So, it's really an amazing project."
Chief Executive of the Heritage Council, Viriginia Teehan says we cannot underestimate just how important archiving local records and documents is:
"The archives are the permanent records of the lives of the county and adjoining counties, but collectively our society.
If we lose them, we lose that past and we lose our stories. All of us have our stories and some very sad stories are highlighted this week, about the people whose families were displaced through adoption. The truth around those stories are in the records.
It's a great testimony and we must congratulate Offaly History, Offaly County Council, the LEADER group, local contributors, those who funded this project - they've all made it happen.
They're a great example of citizens and communities coming together to protect heritage."
Heritage Minister @noonan_malcolm in Tullamore today for the official launch of Offaly Archives.

Described as a vitally important resource - contains records from present day right back to early medieval times.

More on @Midlands103 📻 pic.twitter.com/4LuUwtPfeg

— Ellen Butler (@LN_but) November 18, 2021
You can find more at offalyarchives.com.