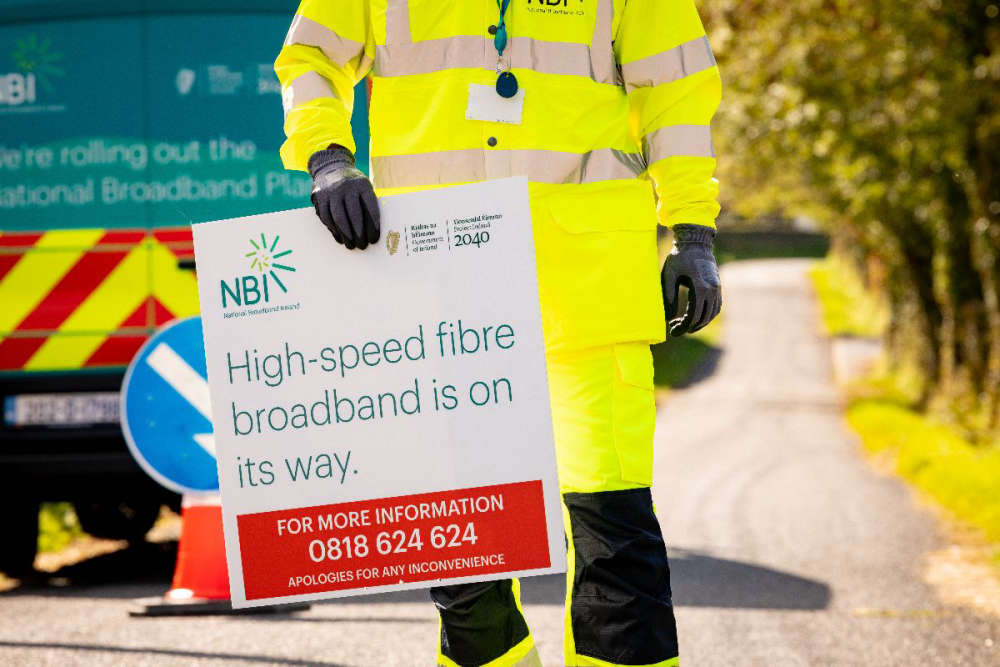 13,000 Premises in Laois are included in the project.
High speed broadband is being rolled out in Laois.
Work has commenced to deliver faster internet to 1,800 premises in Ballylinan.
It's part of the National Broadband Plan.
13,000 premises in Laois are included in the State's Intervention Area, which will see NBI deliver minimum speeds of 500 megabits per second to homes, businesses, farms, and schools.
Peter Hendrick, Chief Executive Officer, National Broadband Ireland said:
"Our teams are working tirelessly on the rollout plan and considerable progress has been made on the developments in Laois."
He continued: "The project is now at scale and we are confident that we can continue to accelerate the rollout and move even more premises through construction and into the order phase. We are currently partnering with retail service providers, and other stakeholders, to connect homes in Laois. Minimum speeds of 500Mbps will be available.
"Our goal is to improve digital connectivity across the country. Digital connectivity has become a huge part of our everyday lives, and this new Fibre-to-the-Home network will be a key enabler for the sustainability of local businesses and communities."
NBI is encouraging people to check their eligibility and register for updates at www.nbi.ie to receive regular notifications related to their own premises as works progresses in their area.
Keep up to Speed!