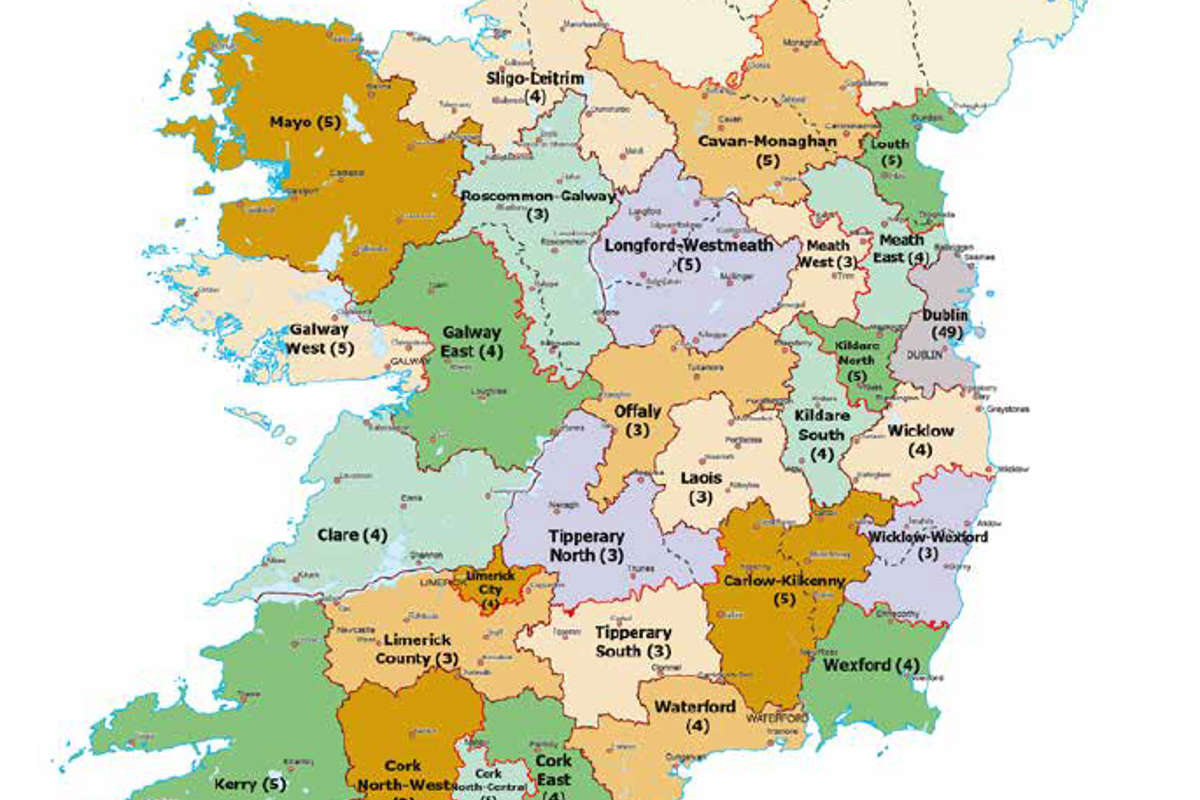 The changes would see Laois and Offaly once again become their own constituencies.
The Housing Minister will seek Cabinet approval to draft laws underpinning the Dáil constituency boundary review this morning.
The changes will create four new constituencies and 14 extra TDs.
It would also see Laois and Offaly become their own three-seat constituencies, while Longford Westmeath will be given an additional Deputy, and reclaim North Westmeath from Meath West.
Darragh O'Brien will also update his colleagues on home build figures.
14,017 new homes were completed between January and June - the highest number since tracking started in 2011.
18,500 new homes commenced construction between January and July - up 12% on last year.
Read More: Changes For Midlands Counties Recommended In Dáil Constituency Review