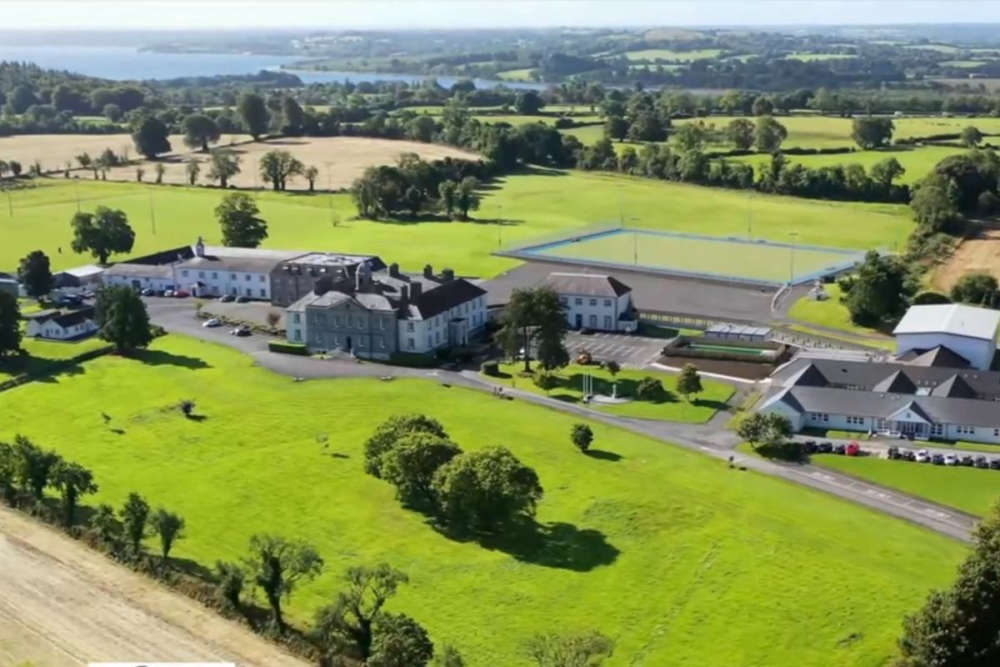 Photo credit: Facebook - Wilson's Hospital School
That's according to Enoch Burke.
Enoch Burke says he doesn't believe he should pay the fine he's been issued for failing to purge his contempt of a court order.
The dismissed teacher has continuously showed up at Wilson's Hospital School in Co Westmeath this week, despite being dropped from his role there.
As per the court's ruling, Enoch Burke will be fined €700 euro for every day he refuses to purge his contempt so that's not just €700 euro for every day he shows up at the school, it's €700 for every day he refuses to tell the court he will abide by the order.
If that happens, he'll obviously have to actually stay away.
If he doesn't, his case will be mentioned again on the 10th of February when he's likely to be handed a bill.
It'll then be up to him to pay it to the office of the High Court directly. If he doesn't pay it, the judge has a wide-range of options open to him, including imprisonment.
The money will go towards the running of the courts.
Speaking to reporters before he left the school today, Mr Burke said he shouldn't have to pay:
Read More: Enoch Burke Remains Outside Westmeath School