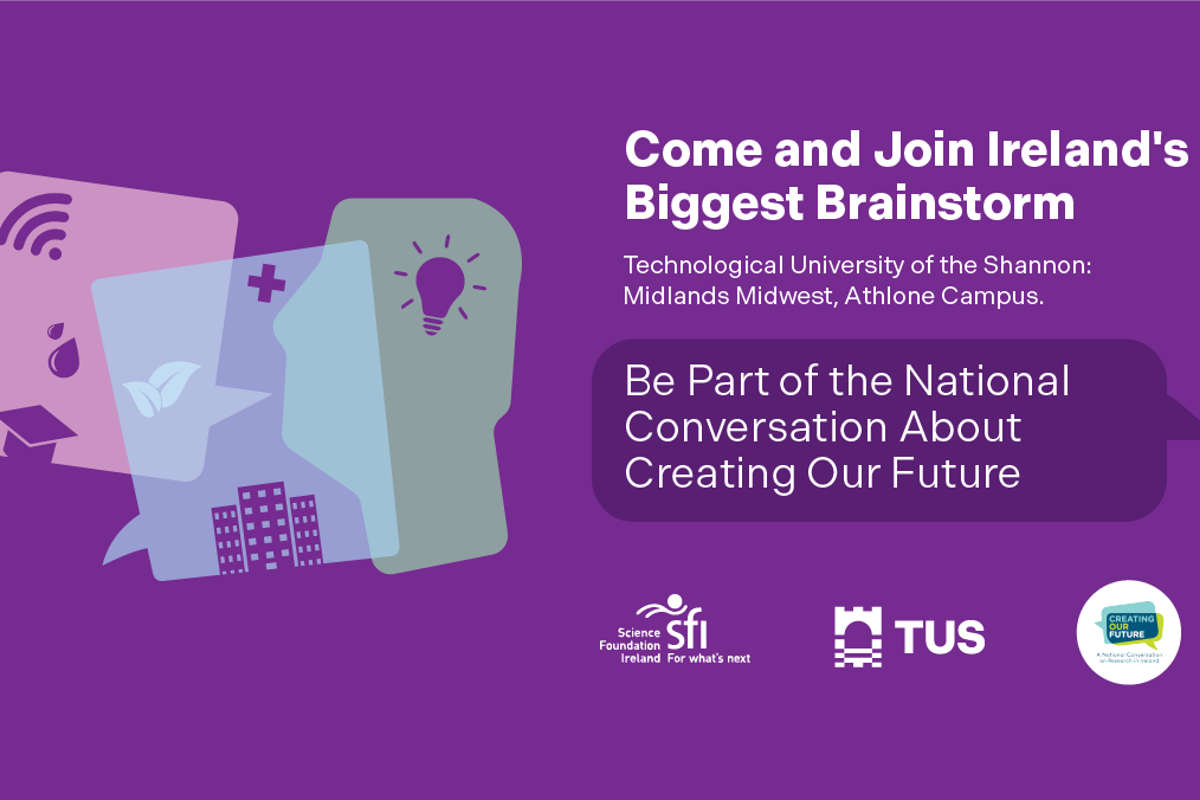 The event gives the public a platform to suggest ideas for sustainable research.
People were invited to the TUS campus in Athlone today, to take part in Ireland's Biggest Brainstorm.
The Creating Our Future event encourages the public to suggest areas of research the government should explore to improve sustainability.
Dean of Graduate Studies in TUS, Dr Máire Brophy says the feedback will be used to direct funding for future projects: