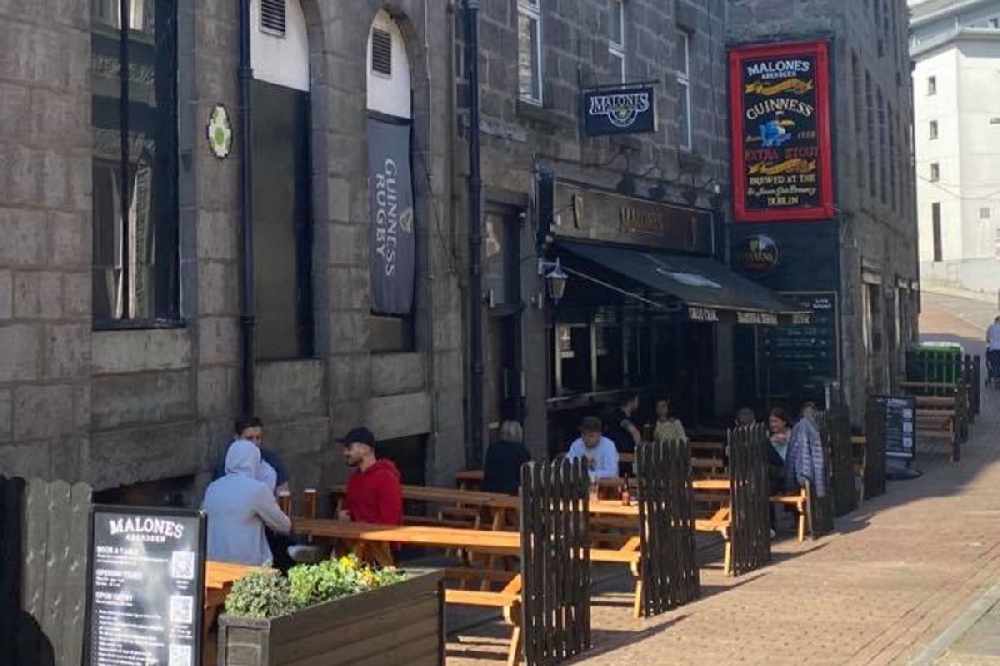 Photo credit: Facebook/Malones Aberdeen
They won't be shutting their doors, despite the current covid restrictions.
An Irish bar in Scotland is staying open despite a nationwide ban on serving alcohol.
Malone's Bar in Aberdeen are concerned at the social isolation people are feeling due to covid-19 restrictions, especially amongst the Irish diaspora.
Seáron Thornton from Moate - who's partner Keith manages the bar - says they decided not to close and instead serve free tea and coffee, to maintain the community space for anyone in need of a social connection: