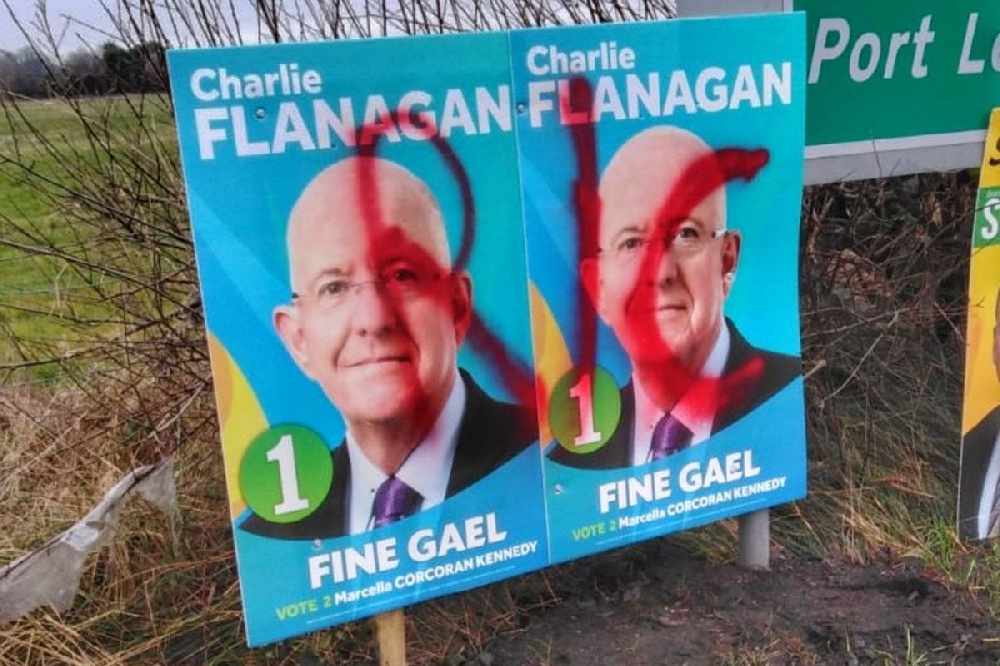 He came under widespread criticism over an RIC commemoration event.
Election posters for Justice Minister Charlie Flanagan have been vandalised in Laois.
The letters 'RIC' have been spray painted on two posters on the Mountmellick to Rosenallis road.
The Fine Gael TD, who's also a candidate for Laois/Offaly in the upcoming election, recently faced widespread criticism over a planned state commemoration for the Royal Irish Constabulary, the police force during British occupation.
The event, which was scheduled to take place last Friday, stirred up controversy, with some calling it an insult to those who fought for Irish freedom and many national and local politicians intending to boycott.
Minister Flanagan later postponed the event and said he hopes an alternative commemoration can be organised in the months ahead.
He's one of 15 declared candidates for the constituency, with voters going to the polls on Saturday, February 8th.