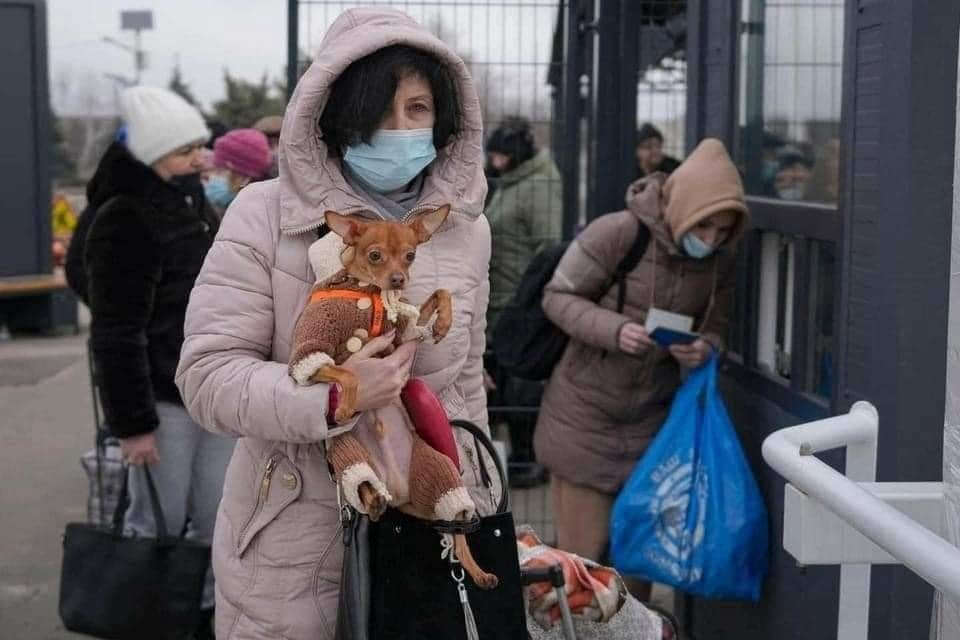 Photo credit: Facebook/@HuskyRescueIreland
They're travelling to Poland this weekend with supplies.
An animal welfare charity in Laois is ensuring the pets affected by the war in Ukraine aren't forgotten.
Andy Cullen from Husky Rescue Ireland in Cullohill is travelling to Poland this weekend with pet supplies, like food, medication, collars, leads and blankets.
He's appealing for cash donations and supplies to help those who are fleeing with their pets:
Here's the list of items Husky Rescue Ireland is collecting:
- Dry food for dogs, cats and small animals
- Animals' first aid items
- Pet bowls, leads, cat litter
- Blankets of all kinds
- Basic toiletries for humans.
Items can be dropped off at Husky Rescue Ireland in Cullohill (Eircode: R32E4XN) between Wednesday and Saturday this week from 12pm to 3pm, and at The Portlaoise Plaza service station at Junction 17 on the M7 from 12pm to 4pm this Saturday.
HRI says they're also in the process of setting up a GoFundMe page to help with fuel and transport costs. If you would like to donate towards transport expenses, you can click on the donate button on their website or transfer to our PayPal account huskyrescueireland@gmail.com.
They're assuring donors that no profits will be made from the campaign and any excess funds will be donated to another organisation. They're also hoping to buy items from supermarkets when they arrive in Poland and donate any money left to animal organisations in Ukraine.