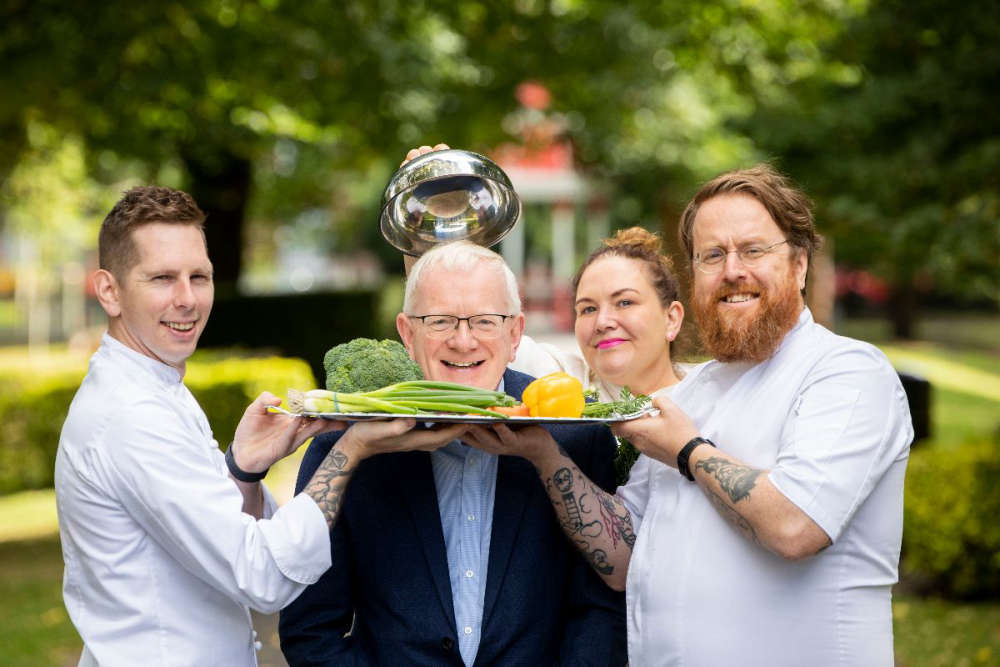 The Inaugural Young Chef Young Waiter Ireland Awards will take place in October.
The manager of a Laois hotel will judge a prestigious waiter and chef contest.
General Manager of Ballyfin House, Peter White, will join a panel of 10 judges to determine a winner of the Inaugural Young Chef Young Waiter Ireland Awards.
Contestants will travel to Limerick in October for the chance to be crowned "Ireland's Young Chef of the Year" and "Ireland's Young Waiter of the Year."
The winners will then represent Ireland at the World Finals in Monaco in October.
Mr. White will judge the Young Waiters portion of the contest.
Professor Vincent Cunnane, President of the Technological University of the Shannon, which has been selected to host the inaugural competition in Ireland said, "It is entirely fitting that as a new university dedicated to nurturing and supporting young people in their chosen spheres, TUS was selected to host the inaugural Young Chef Young Waiter Awards in Ireland. We want to showcase what our young people are capable of on the national and international stage, and we want to celebrate the standing and importance of food culture for Ireland. This is a very significant competition, and we look forward to working with the organisers to see it grow further here in Ireland and to become a staple in the Irish calendar. I wish all the entrants well in the national and world competitions."
Robert Lee Mulcahy, Chairman, Young Chef Young Waiter, Ireland & Monaco commented, "Bringing this national competition and awards to the Mid-West, gives the opportunity to profile TUS as the premier culinary arts and hospitality training university in the region, responsible for training some of Ireland's newest talent for this sector."
"With a premier national judging panel, the competition helps to amplify the voice of these industry professionals, to further help to attract new entrants, to make the hospitality sector their career of choice. The winners carry the Ireland flag onto the international stage for the world final, to further profile Ireland as a food Island offering high levels of hospitality."