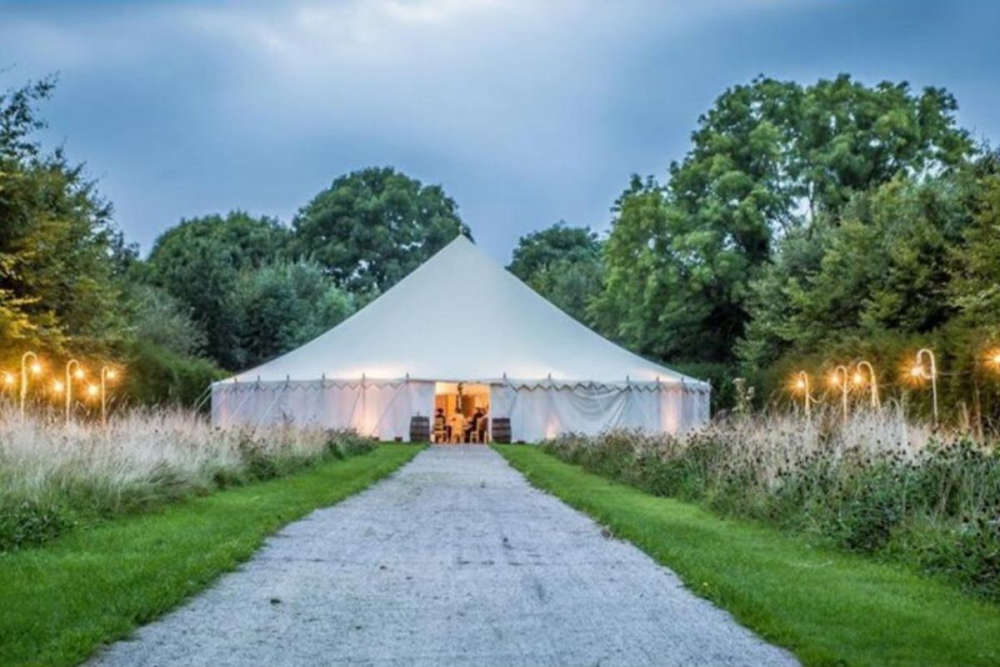 Photo Credit: Savemyday.ie
They achieved the gong at a newly run award ceremony.
A Laois hotel has been named the best outdoor wedding venue for 2021.
Stradbally's Ballinturbbert House and Gardens is one of fourteen winners announced in the inaugural savemyday.ie awards.
The 14-acre site is 297 years-old and includes a 16th century church on site where ceremonies take place.
Ian Menzies, Co-Owner of SaveMyDay.ie, comments
"At SaveMyDay.ie we not only want to take the stress out of wedding planning for to-be-weds, but we also want to increase the visibility of beautiful and bespoke wedding venues and locations across Ireland that are otherwise hard to find through a Google search. We recognise the ever-growing trend in the industry for couples to discover special places and spaces that they can customise and create celebrations that reflect them and their personalities."
"We are delighted to announce the overall winners of the 15 SaveMyDay.ie Wedding Venue Awards categories, and we believe that the range of amazing winners and also the selected finalists represents the wide choice available for couples in Ireland when planning their special day. We are truly honoured to be able to celebrate the wedding industry and Irish businesses who have faced unprecedented challenges throughout the pandemic, but have continued to provide exceptional service and ongoing support for their couples."
As selected by SaveMyDay.ie Judges, winners are crowned in the following 15 award categories:
Best Boutique Hotel Wedding Venue 2021 is The Dean, Dublin
Best Castle Wedding Wedding Venue 2021 is Clontarf Castle
Best Ceremony Wedding Venue 2021 is Dublin City Hall
Best City Wedding Venue 2021 is The River Lee
Best Country House Wedding Venue 2021 is Dunowen House
Best Cultural Wedding Venue 2021 is MoLI, Museum of Literature Ireland
Best Eco Wedding Venue 2021 is The Wicklow Escape
Best Exclusive Wedding Venue 2021 is Mountain View
Best Historic Wedding Venue 2021 is The Abbey Wedding & Events Venue
Best Intimate Wedding Venue 2021 is No.25 Fitzwilliam Place
Best Large Hotel Wedding Venue 2021 is Langton's Hotel, Kilkenny
Best Outdoor Wedding Venue 2021 is Ballintubbert Gardens & House
Best Restaurant Wedding Venue 2021 is 10 Bridge Street
Best Waterside Wedding Venue 2021 is Jacks Coastguard Restaurant