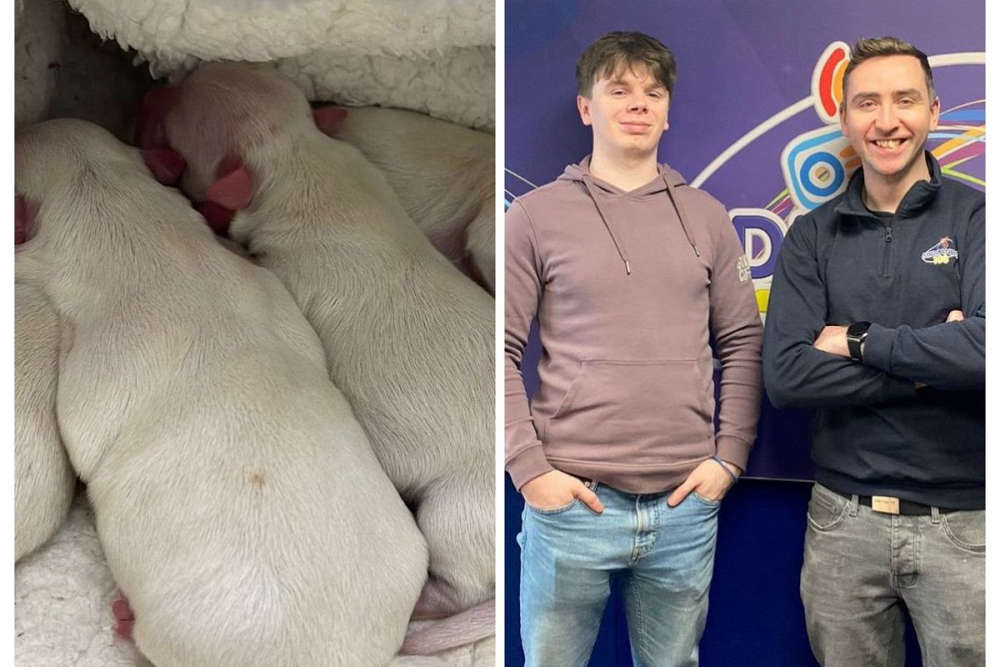 This is quite a "tail".
Two midlands broadcasters have been honoured after a listener named her new puppies after them.
Five-year-old Bella gave birth to four babies while listening to the Breakfast with Peter Dunne and her proud owner Christina Rickard from Mucklagh decided to name the male dogs after the Midlands 103 presenter and his side kick Kamron Clarke.
The Maltese gave birth to four pups last week.
Christina had turned to Midlands 103 listeners for help in choosing in the names and in the end she decided to call them after her 'favourite people in the morning.'
Their siblings have been named Cleo and Ellie.
Christina has been speaking to Peter and Kamron, and says the choice was clear:
Tune into Breakfast with Peter Dunne, every weekday morning, from 6.30 - 9am.