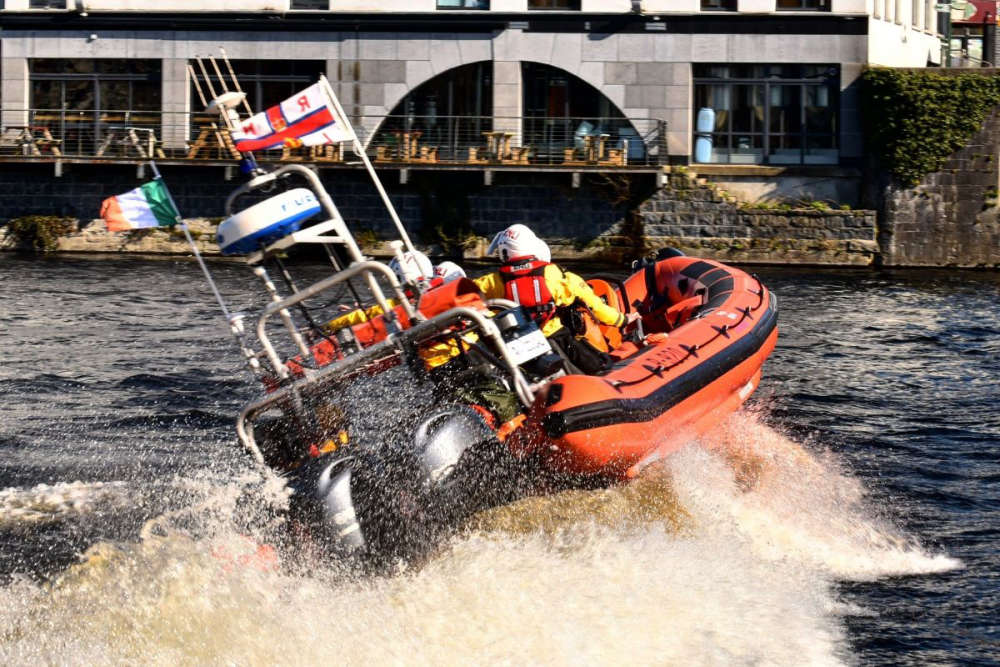 The crew was called out to incidents over the bank holiday weekend.
The first public holiday weekend of the year saw Lough Ree RNLI volunteer crew respond to two call-outs and come to the aid of four people stranded on the lake.
On St. Patrick's Day, the crew was tasked by the Irish Coast Guard to go to the assistance of a cruiser with two people on board.
With newly qualified crew member Liam Sheringham at the helm, the charity's lifeboat 'Tara Scougall' launched just before 2pm.
On reaching the scene, north of Long Island, the crew came to the assistance of a 37 foot steel cruiser with two people on board which had lost power and run aground.
The cruiser was towed to safe water and later continued north under it's own power.
In the second incident, on Saturday afternoon, the crew responded to a call-out to a craft which was drifting on the lake between Coosan Point and Beam Island.
Launched at 3.50pm, with newly qualified helm Stewart McMicken in charge, the lifeboat reached the 33 foot cruiser with two people on board just after 4pm.
On arrival, the crew found the vessel already under tow by a passing boat near Hodson Bay.
Following a safety examination, the crew escorted both boats towards Athlone.
Over the weekend, the volunteer crew from Lough Ree RNLI also joined with Athlone River Safety Group, Athlone Sub Aqua Club and An Garda Siochana to promote safety awareness on the water.
Lough Ree RNLI Operations Manager Kevin Ganly said; "This co-operation among the agencies on the river is of critical importance when it comes to responding to emergencies on the water."