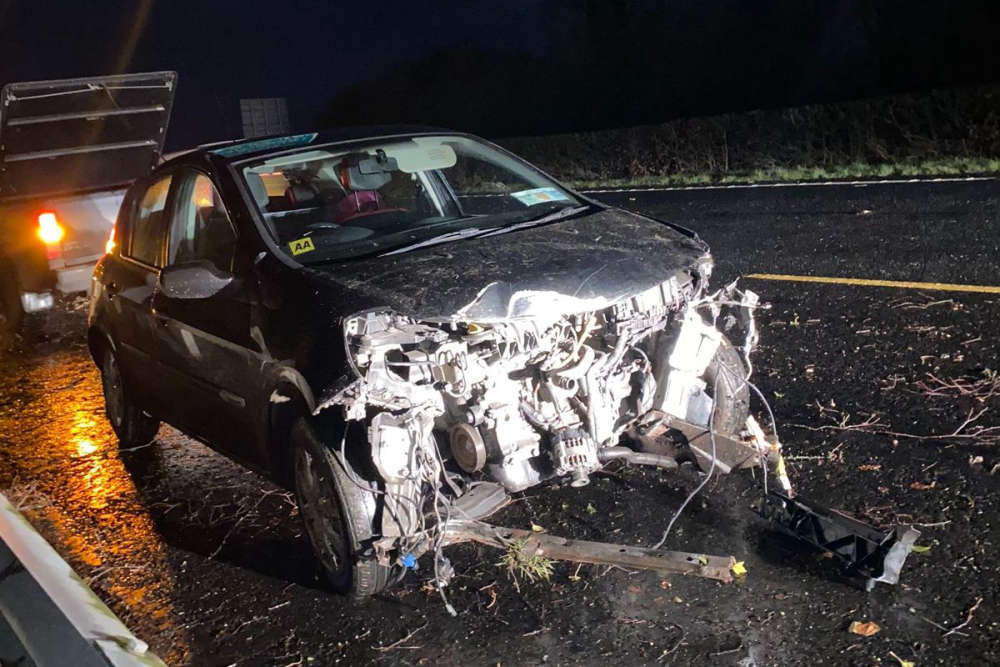 The incident occurred yesterday evening.
A young woman says she's lucky to have escaped with her life after an unbelievable car crash in the midlands yesterday.
She's posted online some shocking images of what was left of the car she was travelling in.
Gardaí attended the scene of the single vehicle collision on the N4 at Marlinstown at about 6.45 yesterday evening.
The car had collided with the median centre, the divide between the two carriageways.
Thankfully, no injures were reported.
me n my best friend just got in a car accident and i'm thanking the full moon for the fact that we are both alive even though the car looks like this ❤️❤️‍🩹 pic.twitter.com/L2NzJp1cPY

— adele dazeem (@zooweemamii_) February 16, 2022