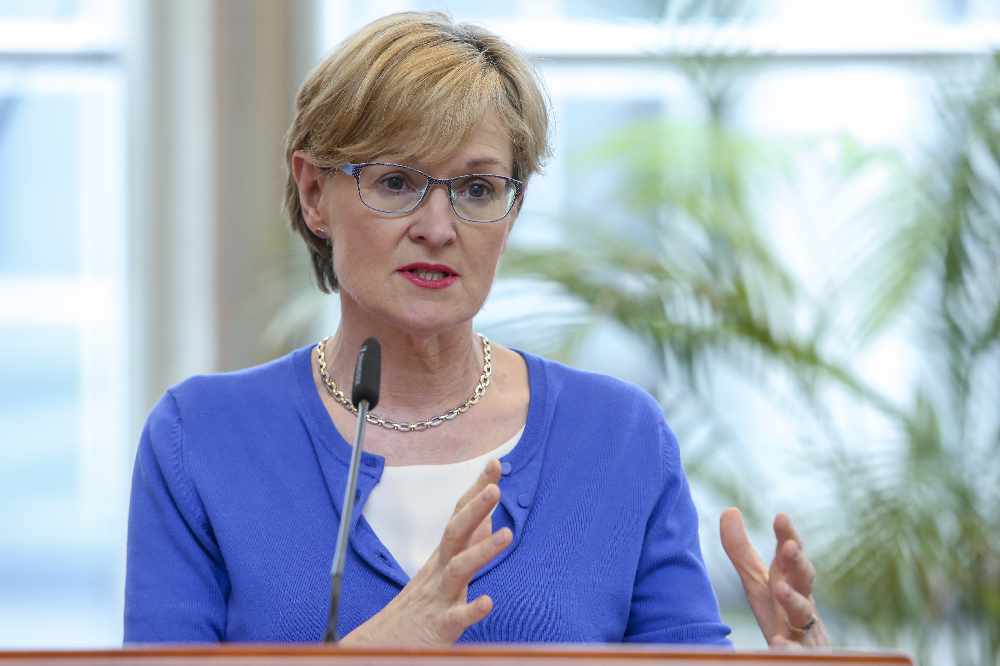 As expected, she hasn't been give the trade portfolio.
Mairead McGuinness has been selected as Ireland's new EU Commissioner.
The Fine Gael MEP for Midlands North West will take over the Financial Services portfolio, in a shake-up of commissioner duties.
She replaces Phil Hogan, following his resignation after 'golf gate' last month.
Commission President Ursula von der Leyen made the announcement after interviewing both of the government's candidates, Mairead McGuinness and Andrew McDowell:
Former trade commissioner Hogan stood down after attending the infamous dinner event, organised by the Oireachtas Golf Society, in Clifden, Co. Galway on Wednesday 22nd August.
81 people were in attendance at the event organised by Donie Cassidy, the society's president and former Westmeath Fianna Fáil TD and senator.
Statement from Mairead McGuinness:
Commissioner-designate Mairead McGuinness has said she is honoured to have been selected by the President of the European Commission, Ursula von der Leyen, as the Irish Commissioner-designate today (Tuesday).
Speaking from Brussels, McGuinness said: " I want to thank President von der Leyen for the trust she is placing in me.
"The focus now is on the next steps in the European Parliament and Council.
"The financial services portfolio cuts across all policy areas. It is fundamental to European citizens, businesses, SMEs, and how the EU recovers from the Covid-19 pandemic. The EU Green Deal will require sustainable finance to drive actions across all sectors of the economy.
"As an MEP for 16 years, I have seen at first-hand how the EU is a positive force for change. I have worked to strengthen cooperation between the EU institutions and to bring them closer to people."
"I want to thank An Taoiseach, Micheál Martin, Tánaiste Leo Varadkar and Green Party Leader Eamon Ryan for putting my name forward with Andrew McDowell, a person for whom I have great respect.
"I will now focus on preparing for the European Parliament hearing and will not be making any further comment", McGuinness added.
Meanwhile,
Fine Gael Councillor Colm Markey is to replace Ms. McGuinness as MEP for the Midlands -North West constituency.
The Louth County Councillor insists he will work hard to serve the interests of the Irish people in the European Parliament.
The 48 year old was first elected to the council in 2009 and is also a former President of Macra na Ferime.
Mr Markey says securing a good CAP deal for farmers will be critically important and something he will prioritise.