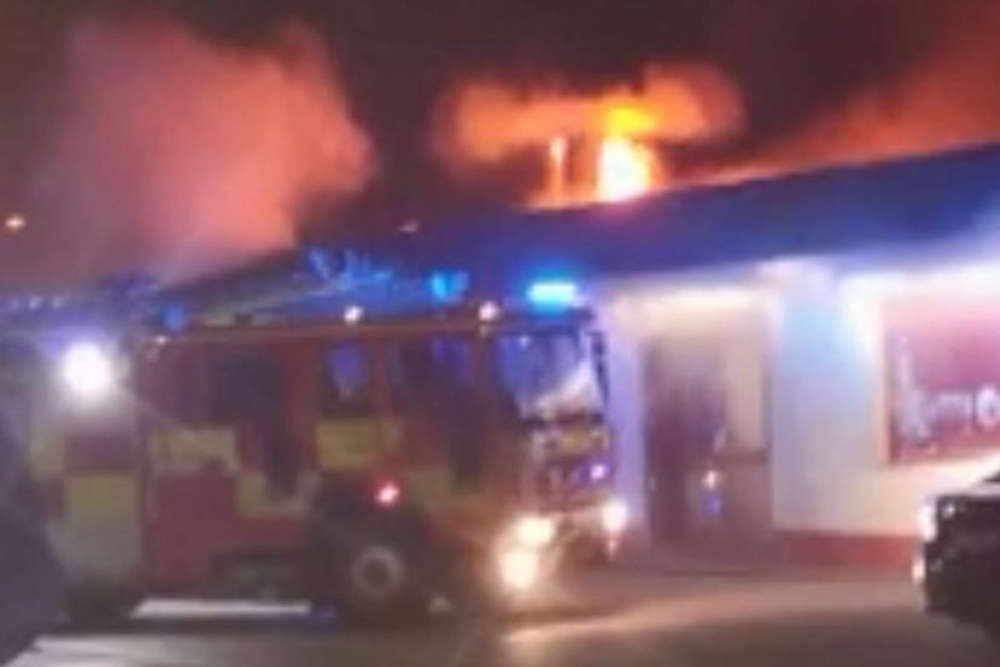 It broke out at a business in Athlone.
Emergency services are at the scene of a large fire in the midlands.
The blaze broke out at a premises in Athlone.
Athlone fire services were called to the scene at around 8.30pm in Baylough.
A chipper has been gutted and there has been substantial damage done to another building.
Crews are working to bring the blaze under control and are battling to save a pub.
There is a lot of black smoke from the fire.
People are asked to avoid the area.
Emergency services are dealing with a large fire in Athlone. pic.twitter.com/WVMXevDrIl

— Midlands103 (@Midlands103) April 1, 2022