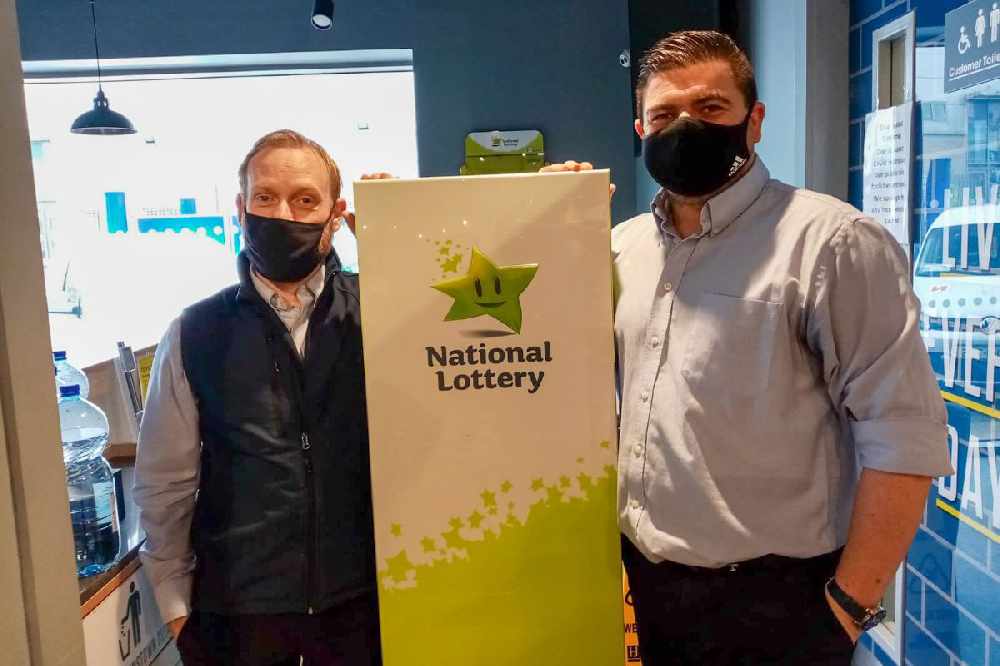 Noel Jessop and Warrick McDonald pictured at the Centra shop at Texaco Robinstown in Mullingar
The €500,000 winning ticket was sold in Westmeath last month.
The midlands winner of last month's Euro Millions Plus draw says they were shaking after checking their numbers.
The ticket, which scooped the top prize of €500,000 in the draw on 30th March, was purchased at the Texaco garage in Robinstown, Mullingar.
The winner has officially claimed their prize from the National Lottery.
The delighted ticket holder took his time to check if his ticket had won a prize as it was a few days before he realized his good fortune. "I scanned the ticket on my phone and got the message to contact National Lottery Head Office for news of my prize. When I checked the results myself and saw that I had the EuroMillions Plus numbers, I was shivering and shaking. I was in complete shock. At that point, I had been walking around with the ticket in my pocket for two days before I even thought of checking it – little did I know that I had a ticket worth half a million euro on me the whole time!" he said.
He has clear plans for how he will put his winnings to good use: "I'll be able to clear my mortgage now which will be a huge relief to have out of the way. After that, I'll look after family and take my time deciding what to do next."