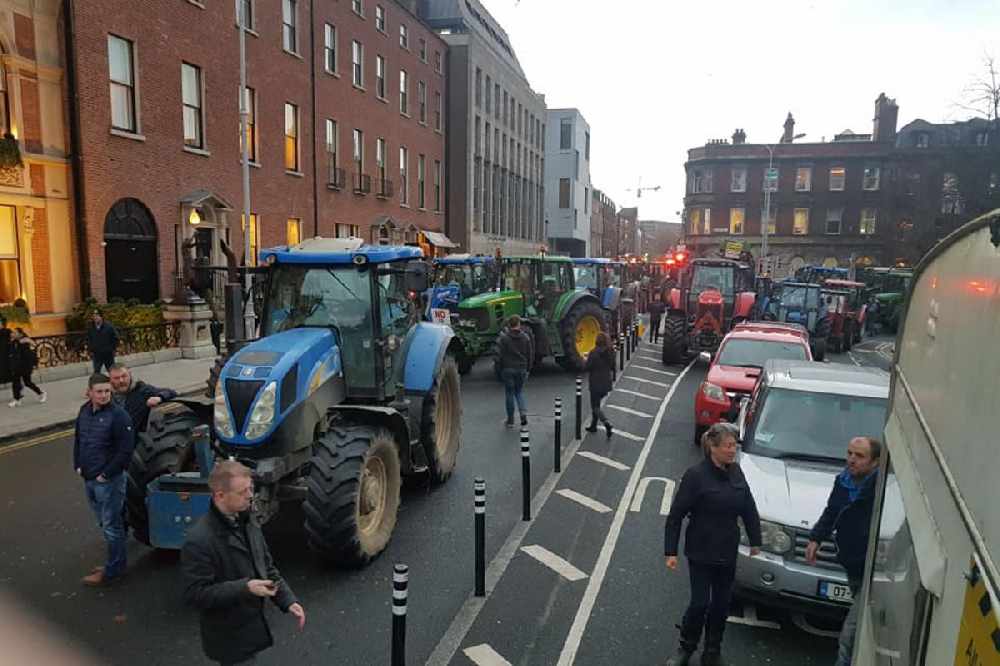 They're taking their tractor homes via the M50 during evening rush hour.
Farmers protesting against beef prices have made their way to Dublin Port this afternoon.
They will then head out onto the M50 and home following their overnight demonstration in the city centre.
Some of them stayed overnight on Merrion Square and Stephens Green in their protest over the cost of beef and the rise in carbon tax.
Westmeath's James Geoghegan from Individual Farmers of Ireland outlines their plans for the next few hours: