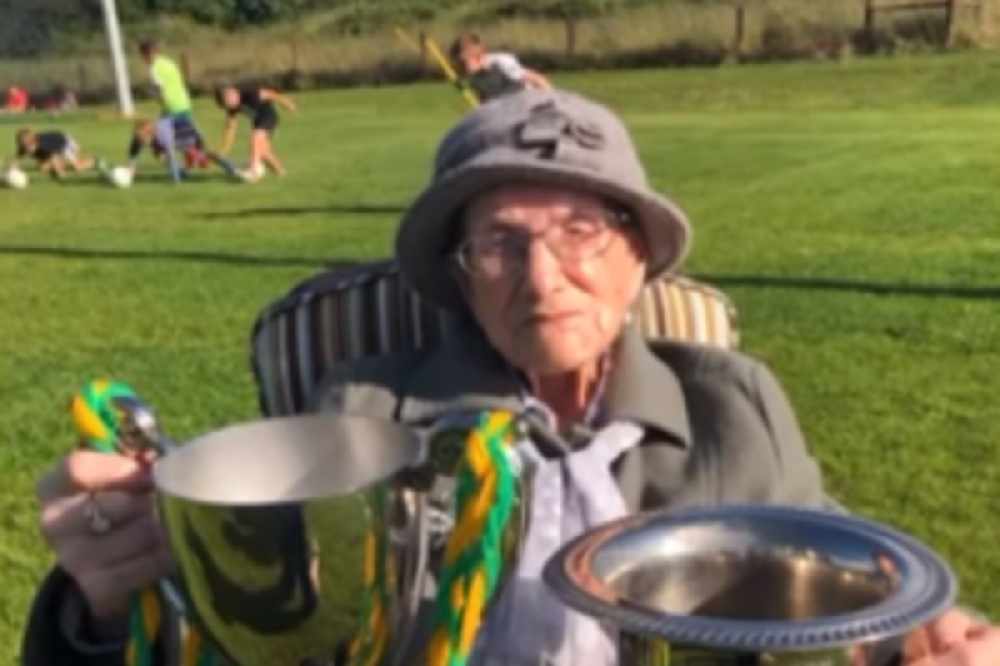 107 year-old Nancy Stewart has plans to take in sermon's from even further afield.
A midlands granny is aiming to take in mass from every county in Ireland during lockdown.
107 year-old Nancy Stewart from Clonard isn't stopping there, after that the centenarian plans to take her virtual sermon hopping to the international stage.
She's watched streams from 21 different counties so far.
Nancy's grand-daughter Louise Coughlan explains how they deicide on the location each day: