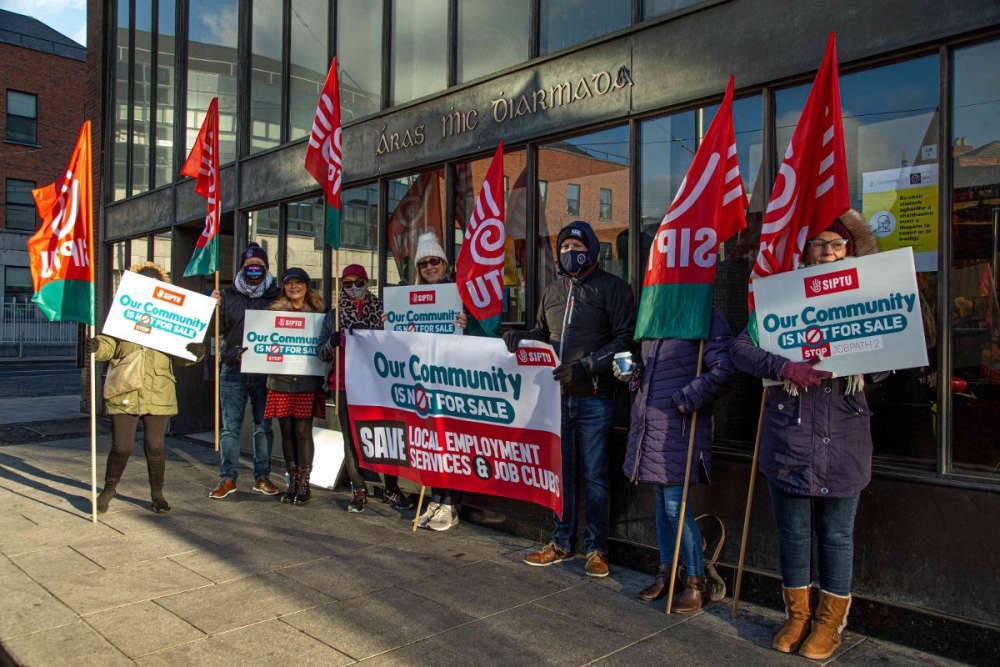 Talks are due to take place at the WRC but no start date has been set.
Staff working in a number of midlands jobs clubs are being left in "a very difficult situation" over Christmas, according to the SIPTU.
The union has suspended its strike action at local employment services in Birr, Tullamore and Portarlington, which revolves around a dispute over the privitiastion of the services and the loss of local jobs.
SIPTU and the Department of Social Protection have been invited to exploratory talks at the Workplace Relations Commission.
Union organiser Adrian Kane says it's a welcome intervention from the WRC but explains to Midlands 103's Ellen Butler that they're not getting their hopes up: