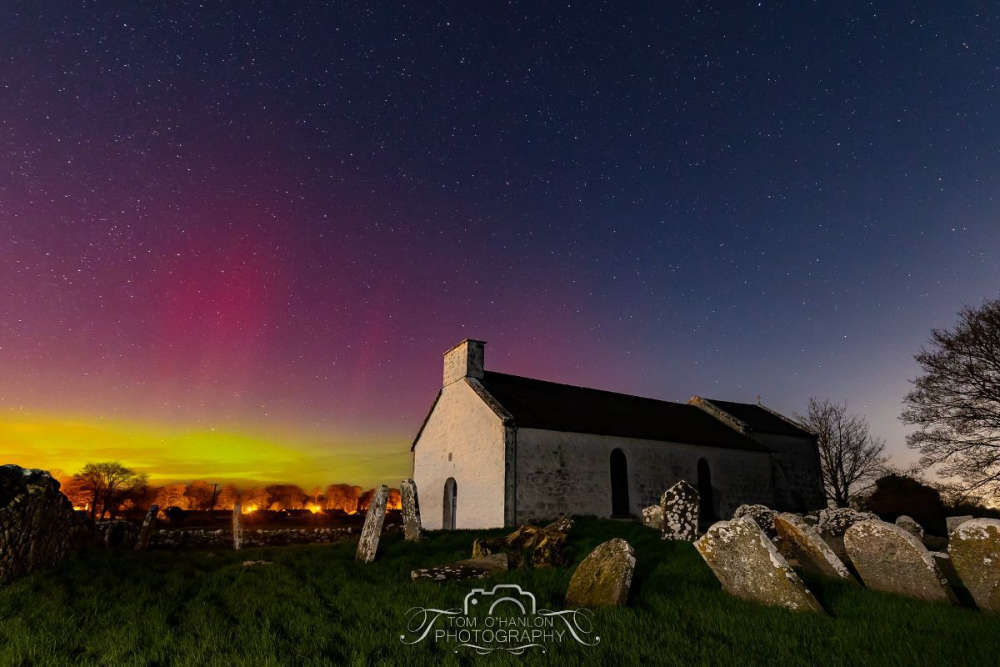 Photo Credit: Twitter @TomoHanlonMedia
Aurora Borealis lit up Irish skies on Sunday and Monday night, and an Offaly photographer took some amazing shots.
A midlands photographer says capturing the Northern lights has been ticked off his bucket list.
Offaly's Tom O'Hanlon says he was lucky to get a photo of the night sky lit up with Aurora Borealis behind St. Carthage's Church.
The Tullamore man says he selected the Rahan location as he knew he needed a north facing shot:
My Aurora experience 😍 so thrilled to capture it over 2 nights, even last night had 20 minutes, albeit through cloud cover but that green glow shun through. Thanks to all for their kind words, blown away by response, from todays Indo to my first radio interview on @Midlands103 pic.twitter.com/0DCtMs3s3i

— Tom O'Hanlon 📸 (@tomohanlonmedia) February 28, 2023
Read More: The Northern Lights, As Seen From The Midlands