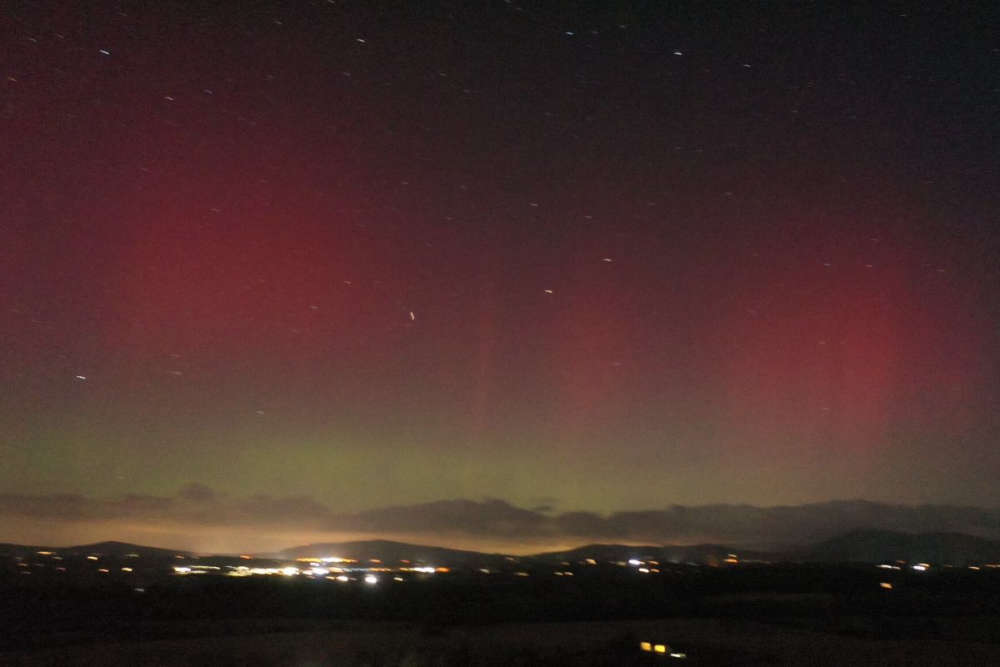 Photo Credit: Twitter @Carlow Weather
Aurora Borealis has been visible across the region for the past two nights, and people have taken to social media to share their stunning photos.
The Northern Lights have been visible from across the midlands over the past two nights.
People in the region have shared stunning photos of the phenomenon all over social media.
Also known as Aurora Borealis, the Northern Lights are usually best viewed in regions closer to the Arctic.
Timelapse of Northern Lights from Portarlington pic.twitter.com/Pz4RZBCz8z

— Portarlington Weather (@Portweather18) February 27, 2023
Read More: Northern Lights May Be Visible From Ireland Again Tonight
I managed to capture the Northern Lights with my drone on long exposure above my house just now! pic.twitter.com/7HG6HcPguA

— Carlow Weather (@CarlowWeather) February 26, 2023