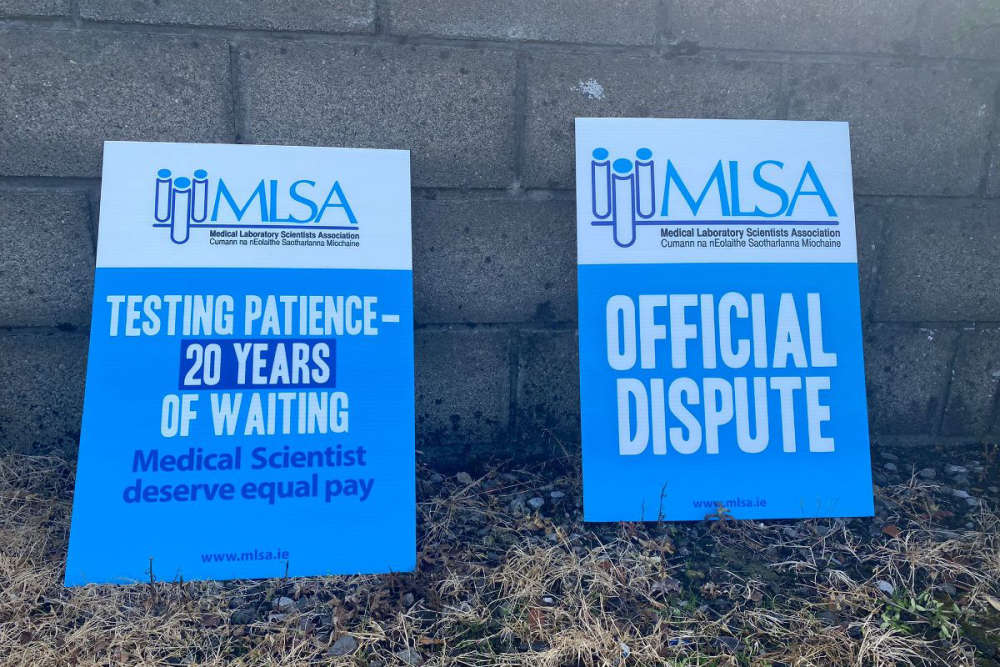 There are widespread delays across the midlands hospitals today.
Medical scientists in the midlands are protesting today in a bid to engage in talks with the HSE.
Wide-scale delays are expected in Portlaoise, Mullingar and Tullamore Regional Hospitals, with routine laboratory and GP services unavailable.
Medical Laboratory Scientists' Association says their sector is "hanging on by a thread" due to a staffing and retention crisis.
They're looking for fairness and equal work for equal pay alongside biochemists.
Up to 14,000 outpatient appointments have been cancelled around Ireland today, as protesters take action over a decades-long pay dispute.
The MLSA says further action will follow next Tuesday and Wednesday if a resolution can't be reached.
This medical scientist at the Tullamore Regional Hospital says there are two reasons for the strike: