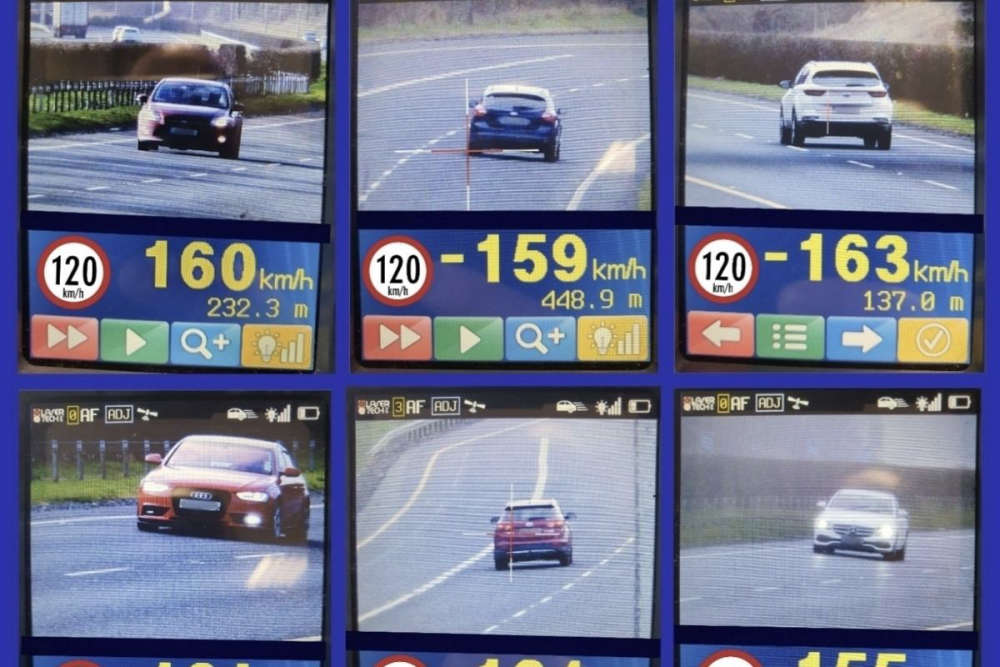 Gardaí are asking drivers to slow down.
Gardaí are reminding motorists to slow down in the midlands.
It comes after a number of drivers were caught speeding on the M7 today.
Cars were detected travelling between 155kmph and 164kmph on the motorway in Laois.
Gardaí say that proceeding have commenced against the drivers.