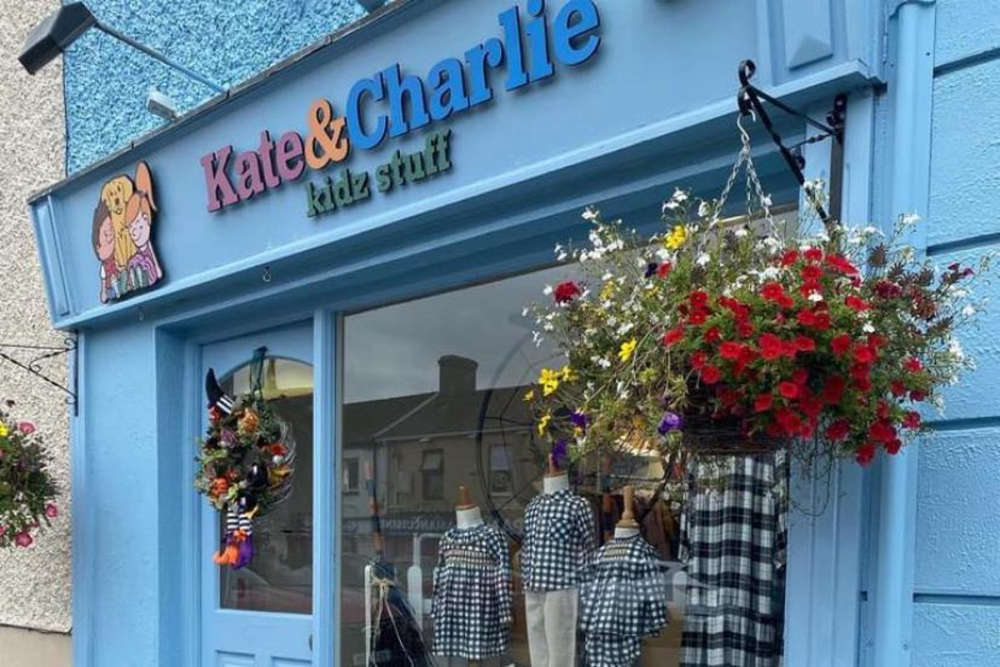 They've been named amongst the top 30 in the country.
A midlands retailer is in the running to be named Ireland's Store of the Year.
Kate & Charlie in Tullamore has today been placed on the 2022 AIB Merchant Services Retail Excellence Awards.
The kids' clothes and gift shop is one of 30 finalists from around the country vying to be crowned the top store in the country on November 12th.
The awards - first established in 1997 - celebrate the best in the Irish retail industry.
Four midlands businesses made it into the Top 100 this year - Haven Pharmacy Butlers, Birr; KC Fashion, Tullamore; Adrian Dunne Pharmacy, Portarlington; and Topline Heavins and Euronics, Athlone.
The overall winner will be announced on November 12th in the Galmont Hotel, Galway.
The Store of the Year competition is the central part of the Retail Excellence Annual Awards, which were established in 1997 to promote best practice and encourage the highest standards in the Irish retail industry. They are now the largest and most prestigious of their kind in Ireland.
Commenting on the announcement, Duncan Graham, Managing Director of Retail Excellence, said;
"I am delighted to announce the finalists for these national awards. We are experiencing a particualrly tough trading environment at present and as such we must celebrate the positives even more so now. Even though there are just 30 finalists announced today, the reality is that the entire industry is working so hard and we are proud to be there to support them in every way we can."
The top 30 stores are:
Arboretum, Wicklow
Butler's Chocolate Cafes, Dublin
C.H. Chemists, Kerry
Diamond Furniture, Dublin
Donnybrook Fair, Dublin
EZ Living Interiors, Dublin
Fabiani, Longford
Folkster, Dublin
Foxford, Mayo
Garvey's SuperValu / O'Shea's supermarket Cobh, Cork
Great Outdoors, Dublin
Holland and Barrett, Dublin
Insomnia Thurles, Tipperary
Jump Juice, Dublin
Junction 14, Kildare
Kate & Charlie, Offaly
McCabe's Pharmacy (Citywest), Dublin
Meaghers Pharmacy, Dublin
Movrs, Dublin
Mrs Tea's Boutique & Bakery, Mayo
Nourish, Kerry
Outdoor Living, Wicklow
Petstop Douglas, Cork
Rocks Jewellers, Dublin
Stephen Olwell Opticians, Longford
Tempted, Dublin
The Kilkenny Store, Dublin
Three, Dublin
Wild Atlantic Opticians, Clare
Windyridge Nurseries & Garden Centre, Dublin