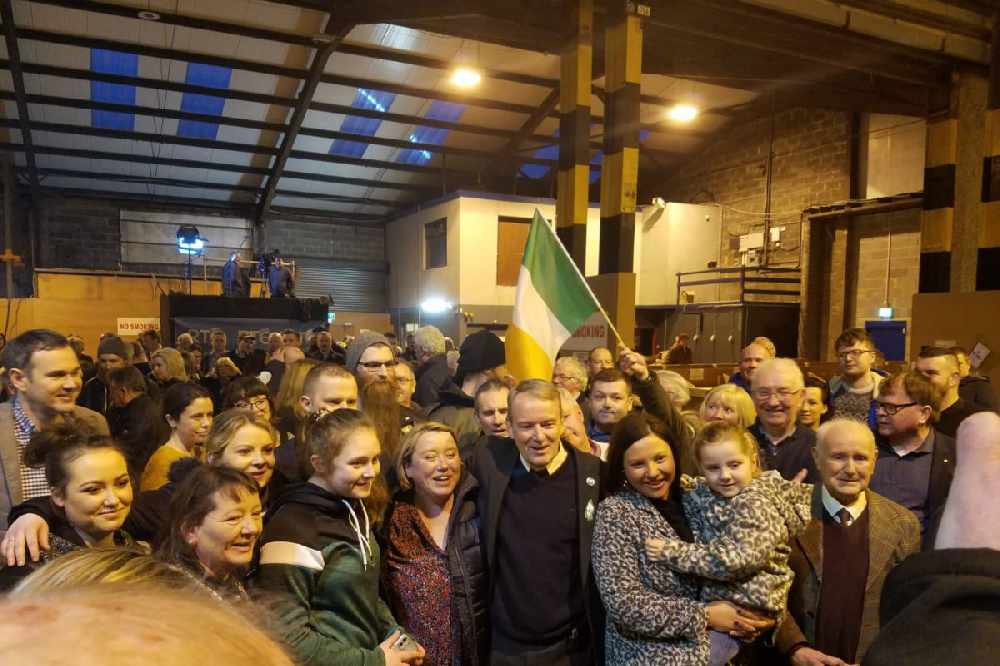 Photo credit: Brian Stanley celebrating with family and friends at last weekend's election.
Micheál Martin last night ruled out going in to government with Sinn Féin.
A midlands TD wants an explanation from Fianna Fáil as to why it's ruling out a coalition with Sinn Féin.
Laois Sinn Féin deputy Brian Stanley says there's a responsibility on all 160 TDs to help form a government as soon as possible.
The Fianna Fáil parliamentary party yesterday agreed not to enter talks with Sinn Féin, but would meet Fine Gael.
Deputy Stanley says Micheál Martin can't continue refusing to speak to them, especially after the surge in support they received in the election:
It leaves a confidence and supply agreement or grand coalition, with Fine Gael the most likely outcome of the election.
But Fine Gael TD for Cavan Monaghan and Business Minister Heather Humphreys says there could be another option: