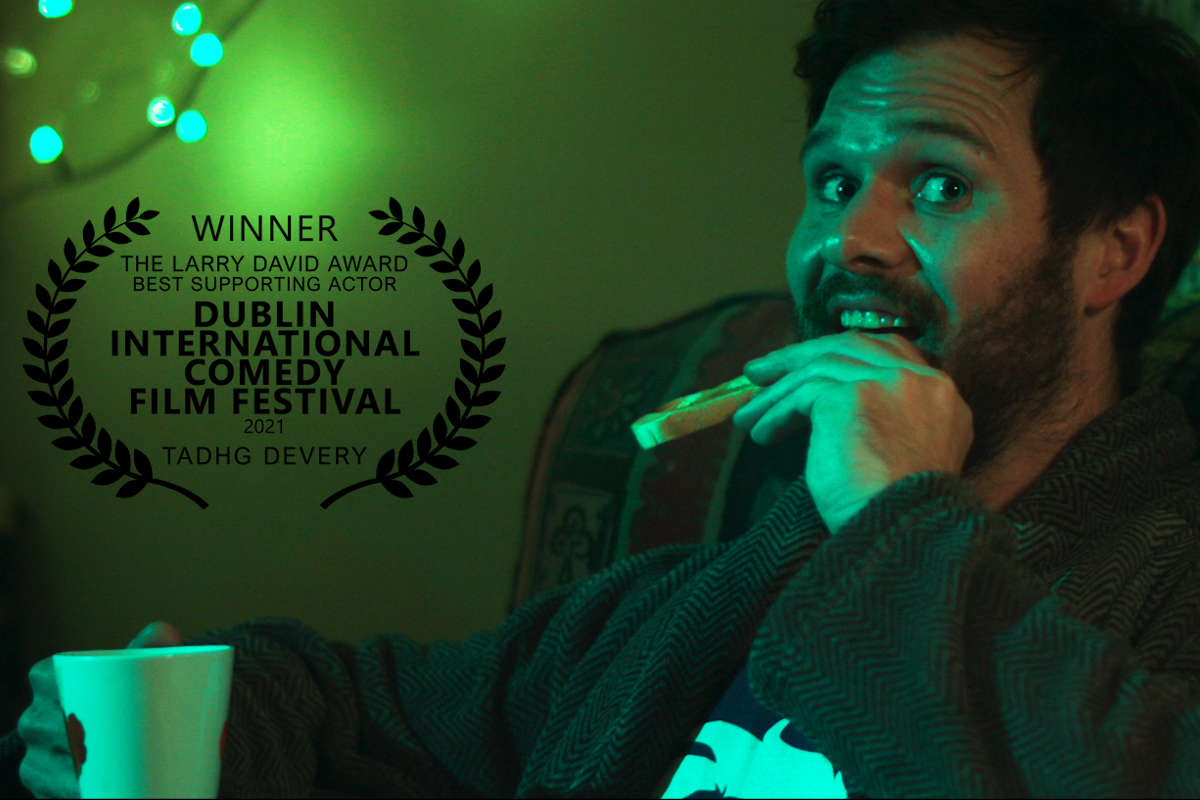 It brings the Offaly-based movie's awards tally to 12!
An Offaly star is among the winners at the Dublin International Comedy Film Festival.
Ferbane's Tadhg Devery was named Best Supporting Actor in a Feature Film for his role in Irish zombie movie Follow the Dead.
The dark comedy - which is set in Offaly - took home another two awards on Sunday night for Best Irish Feature and Best Sound Design.
It brings the movie's awards tally to 12, along with four nominations.
Director Adam William Cahill says the award is "so greatly appreciated, but we also believe it's well deserved, as Tadhg is an absolutely tremendous actor, who put in an outrageously funny performance in Follow the Dead, and we couldn't be more delighted for him."