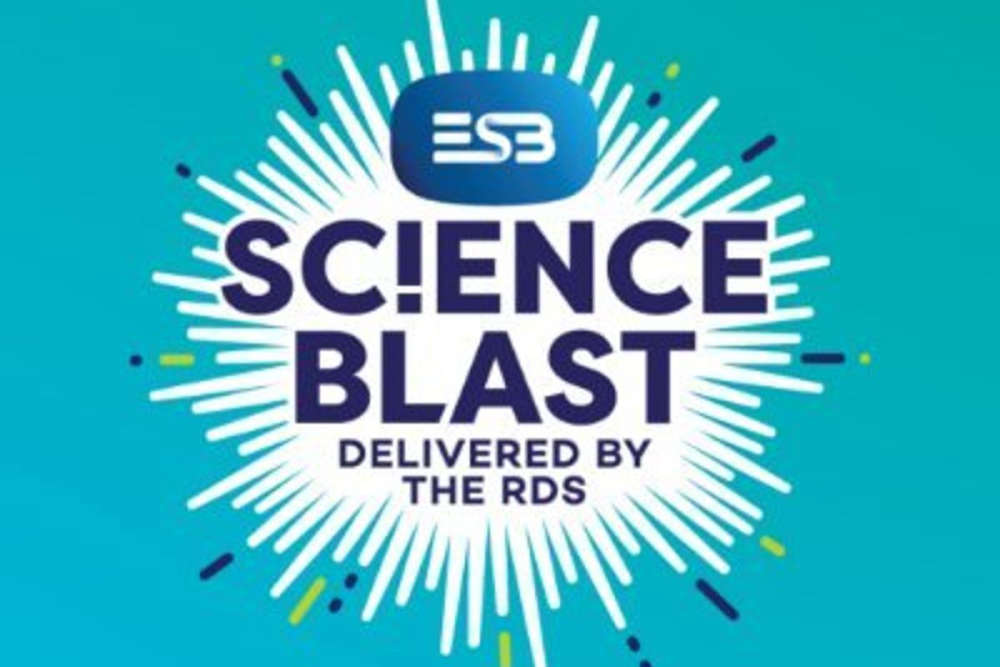 Photo Credit: @esbscienceblast Twitter
The three day even begins Tuesday May 23rd.
Midlands students will be competing in the finals of the ESB Science Blast.
Two primary schools in Offaly have carried out investigations which secured them a place in the finals, which will take place in Mary Immaculate College in Limerick, for three days, starting on Tuesday, 23rd May.
Shinrone National School, Birr, Co. Offaly asked: Do energy drinks actually work?
Coolderry Central School, Birr, Co. Offaly investigated: Why boats float?
ESB Science Blast, is a STEM-focused education programme involving whole classes investigating the science behind a simple question, such as
"What would happen if all the trees in the world were cut down?".
Over 100 schools from across the country applied for the programme for primary school children, which encourages critical thinking and collaboration.
Classes showcase their work at one of three national events.
Each class will be paired with a STEM expert who will guide the class in their investigation and share positive feedback.
Over 45,000 children have participated to-date, over five years.
Speaking ahead of the Limerick event, Geraldine Ruane, Chief Executive of the RDS, said:
"After a hugely successful event in Dublin in March and Belfast in April, we're delighted to be bringing ESB Science Blast to Limerick. The high number of entries shows that there is a strong interest in STEM subjects from both teachers and primary school students across Ireland. ESB Science Blast, a core programme with the RDS Foundation, is a brilliant avenue to introduce children, at an early stage in their education, to the fun and excitement that learning through STEM can bring.
"While we are building the ESB Science Blast Programme on the success of the last four years, we are really building upon a much deeper engagement in science education by the RDS, one that goes back nearly 300 years. Our investment in this education programme is a long-term investment in the future of Irish society. There was a great atmosphere at the RDS in Dublin and in the ICC in Belfast with lots of fun and learning happening and we're looking forward to bringing that same experience to Limerick."
Paddy Hayes, Chief Executive of ESB, added:
"ESB Science Blast is unique in that it engages children in STEM learning in a way that is fun and engaging. The future of our planet and society depends on our collective ability to question the world around us and find new solutions to the challenges we face. Through this programme, children of all backgrounds and abilities are developing critical life skills that will help them to become not only innovative and creative problem solvers, but also active, informed and fully engaged citizens."