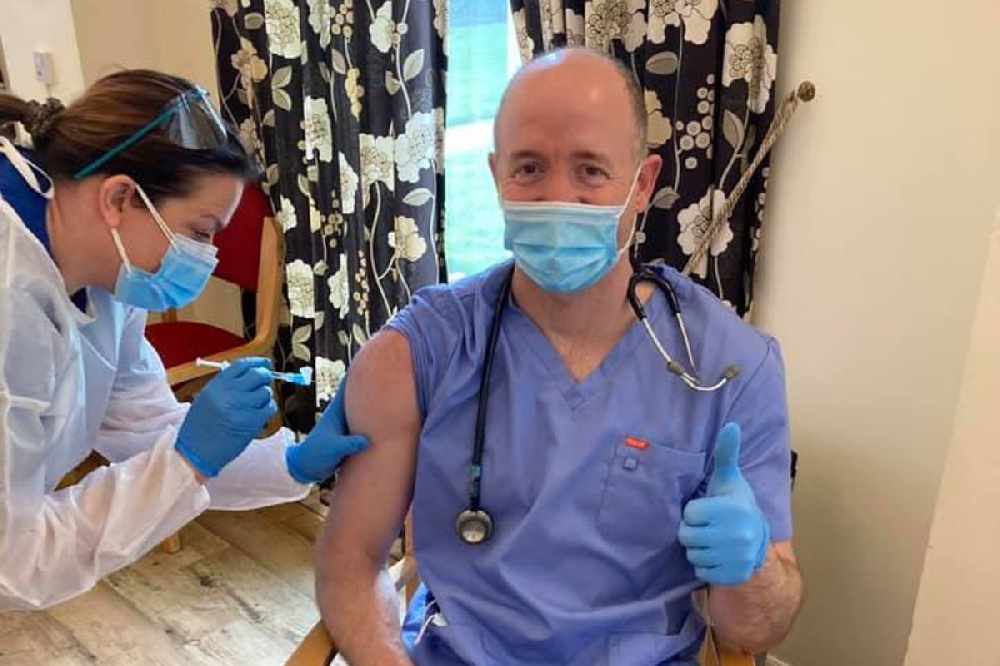 He's helping with the roll-out of the jab.
A midlands TD is rolling up his sleeves to help administer the covid-19 vaccine.
Cathal Berry is also a GP based in Portarlington, and was asked to supervise a vaccination centre in Dublin yesterday.
The Independent Kildare-South TD says it's an opportunity to see what's happening on the ground, and bring informed opinions to the Dáil.
He says they had no difficulties, besides the normal teething problems - with nurses taking paper-based records until the IT system is fully functional:
Receiving the vaccine is a simple process that will help protect us all. I would encourage everyone to get the vaccine when given the opportunity! 😊

Posted by Cathal Berry on Thursday, 7 January 2021