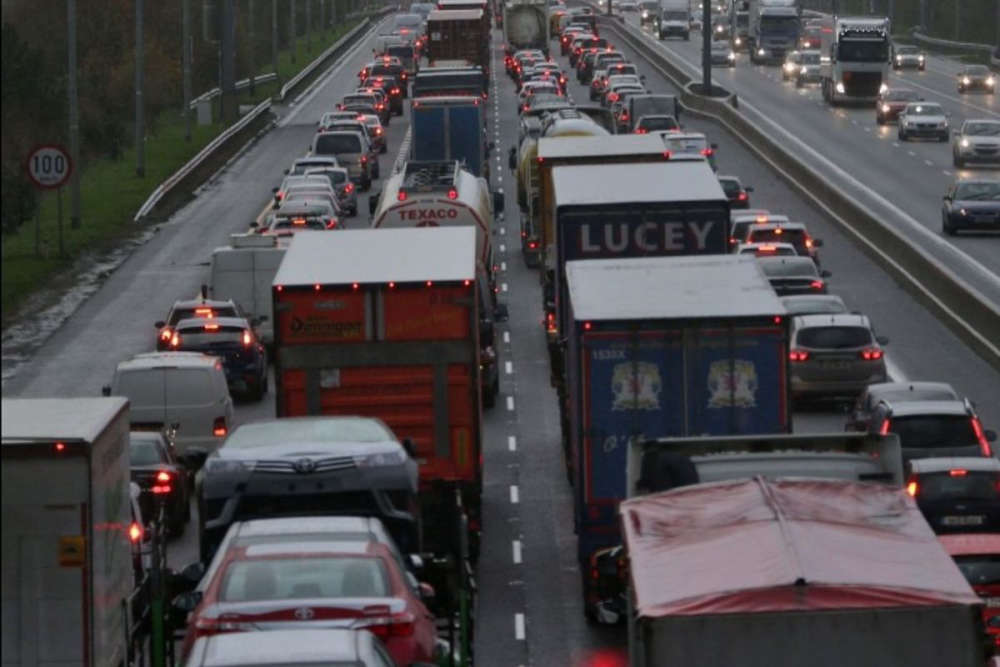 The group is highlighting the "devastating" rising cost of fuel.
Traffic disruption's expected in Dublin this morning as a truck drivers get set to protest for the second time in a month.
They're calling for the cost of fuel reduced.
Posts on a Facebook page called the Irish Truckers and Haulage Association Against Fuel Prices say thousands of vehicles will be involved in today's protest in the capital.
They say it will be different to the last rally in November and "a lot more effective"
They asked drivers to bring an overnight bag with food and water as the action is planned to "last more than 24 hours".
Lenny Clavin from Clavin Transport Services in Kilbeggan is among a 20-strong convoy leaving the Kinnegad Plaza in Co. Westmeath at 7 o'clock this morning.
Their route will take them up the M4 and along the quays in Dublin.
He says other convoys, which are travelling from Meath, Kildare, Wicklow, Galway and Cork, will be driving up the M50 and through Dublin's Port Tunnel.
Meanwhile, the Irish Road Haulage Association says the group's tactics are "not the way to do business".
While Retail Excellence Ireland says the disruption to a key shopping day before Christmas will put livelihoods at risk in its sector.
Fine Gael councillor in Dublin City, David McManus thinks the protest is misguided:
Gardaí are urging people to cycle or walk today to avoid getting snarled up in traffic jams by using the car – or to take public transport if they can.
Richard Guiney of Dublin Town, which represents traders in the capital, says he hopes it will be as well managed by the authorities as the last protest, and does not deter shoppers:
But one trucker from Ashbourne in Co. Meath says rising prices are devastating: