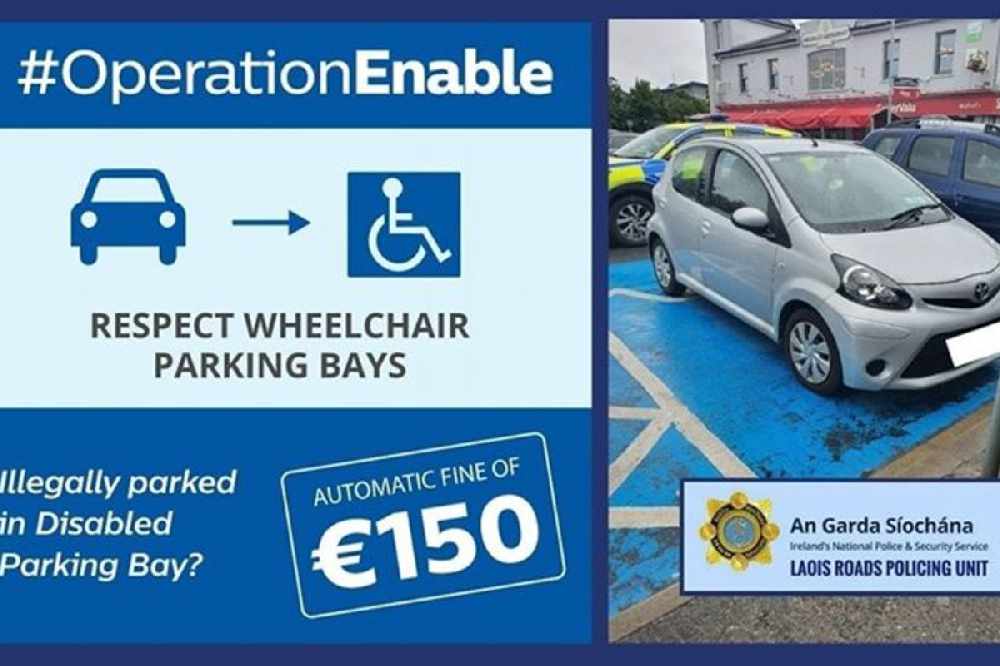 Gardaí said there was plenty of on-street parking available.
Motorists in Laois have been fined for parking illegally in a disabled parking spaces.
The drivers had no disable parking permits displayed.
Gardaí say there was plenty of available on street parking nearby and they are asking people to keep those spaces for people who need them.