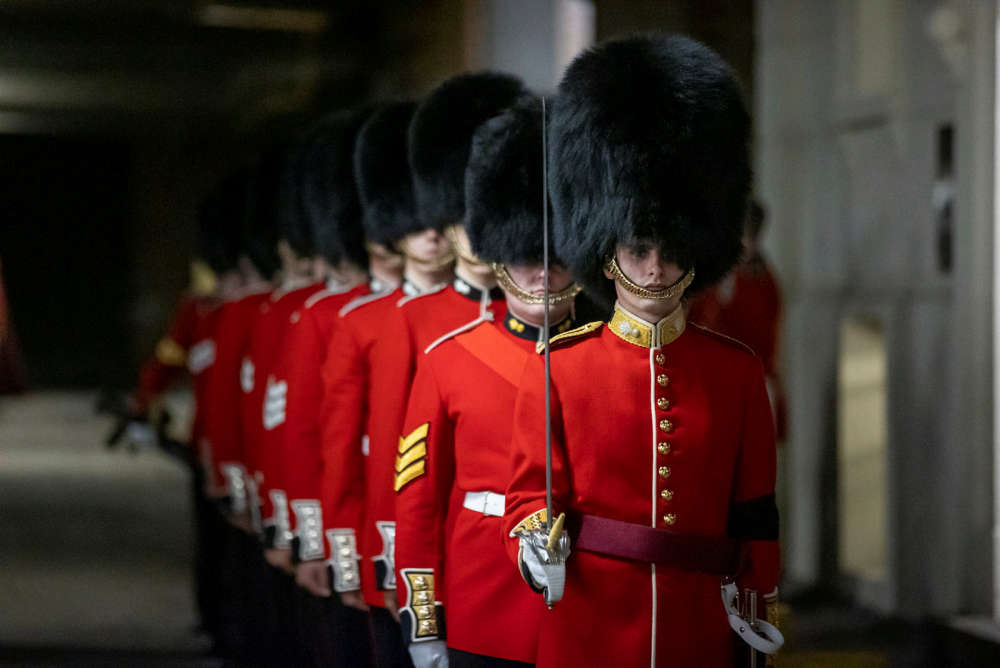 Photo credit: Twitter/@DefenceHQ
The Taoiseach and President are representing Ireland that the state funeral.
Westminster Abbey in London is filling up with around 2,000 dignitaries, world leaders, and select members of the public - ahead of Queen Elizabeth's funeral which begins in an hours time.
President Michael D. Higgins and Taoiseach Micheál Martin are representing the Irish people.
The final members of the public paid their respects in person, at the lying in state, which closed earlier this morning.
Later this hour, a procession will take the coffin from Westminster Hall to the Abbey on the state gun carriage.
Following behind will be Britain's King Charles and his brothers and sister.
It's also been confirmed that Prince George and Princess Charlotte will walk alongside their parents, the new Prince and Princess of Wales.
Members of the British public hoping to see the post-funeral procession to Wellington Arch are being told all viewing areas are now full.
They're being re-directed to London's Hyde Park, to watch it on a big screen.
Laois woman Michelle Rogers - who met Princess Diana on multiple occasions while working in the UK - has been watching proceedings closely.
She says world dignitaries have been arriving since 8 o'clock this morning:
The coffin will later be transferred to a hearse and taken to Windsor for a committal service and private burial.