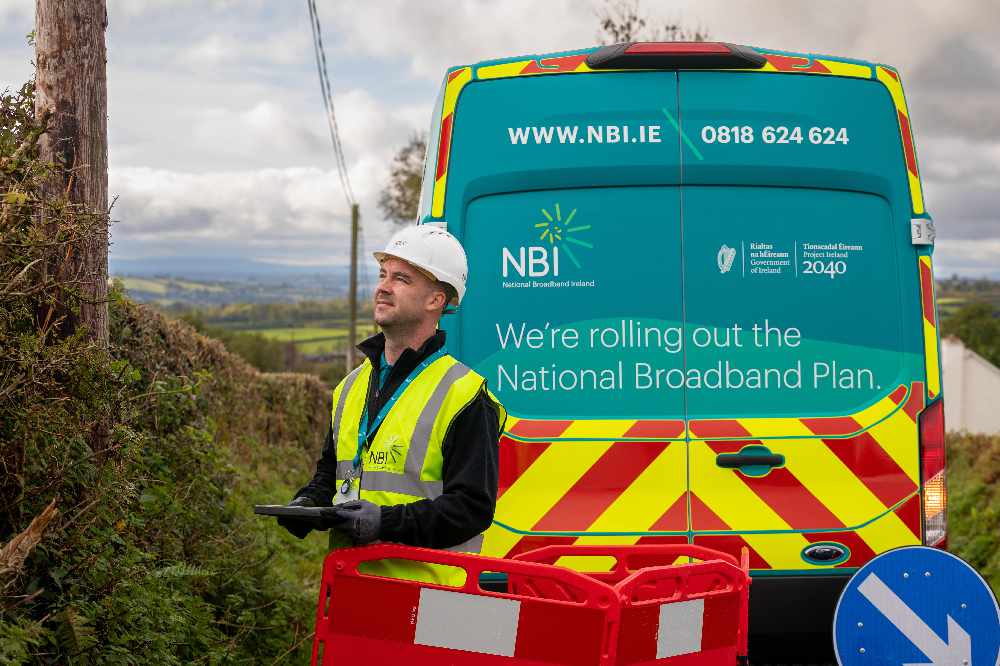 Over 7,000 homes and businesses in the midlands have been serviced by the NBI.
National Broadband Ireland says it's reached around a fifth of its overall target for connecting homes to high speed internet.
The heavily State-subsidised project has exceeded its revised goals submitted after setbacks during the pandemic.
In Laois, over 4,000 home and businesses can avail of high speed internet as part of the National Broadband rollout.
That figure is 1,300 in Offaly, and nearly 2,000 in Westmeath.
CEO of National Broadband Ireland Peter Hendrick says there are now connections available in all 26 counties for the first time - and they're working towards the overall target of more than half a million premises: