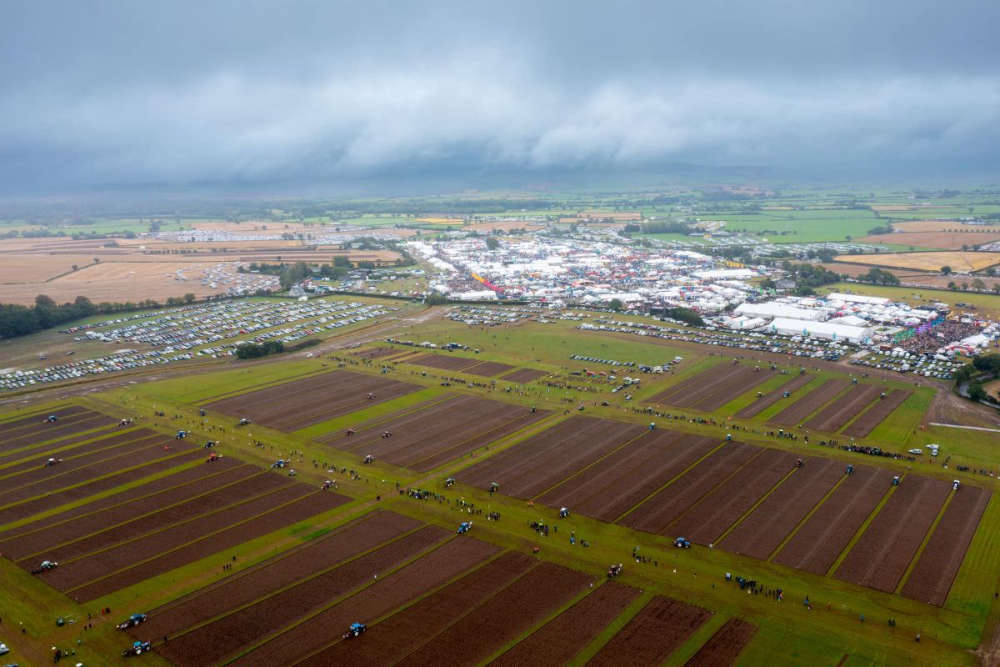 Photo credit: Facebook/National Ploughing Association
It comes less than a week after an agreement was made to house refugees on the grounds of Electric Picnic.
The National Ploughing Association says it's been approached about housing asylum seekers on its grounds.
The annual Ploughing Championships are being launched in Ratheniska today, as Ukrainian refugees are moved into tents on the Electric Picnic site, 5 kilometres away in Stradbally.
It's understood they'll live in the glamping area of the campsite and will arrive in the days ahead.
The NPA has confirmed it was also approached about taking in refugees, but its Assistant Managing Director, Anna Marie McHugh, says they felt they didn't have the appropriate camping facilities
Construction is underway on the grounds of the National Ploughing Championships in Ratheniska.
The 92nd edition of the event takes place between 19th and 21st of September.