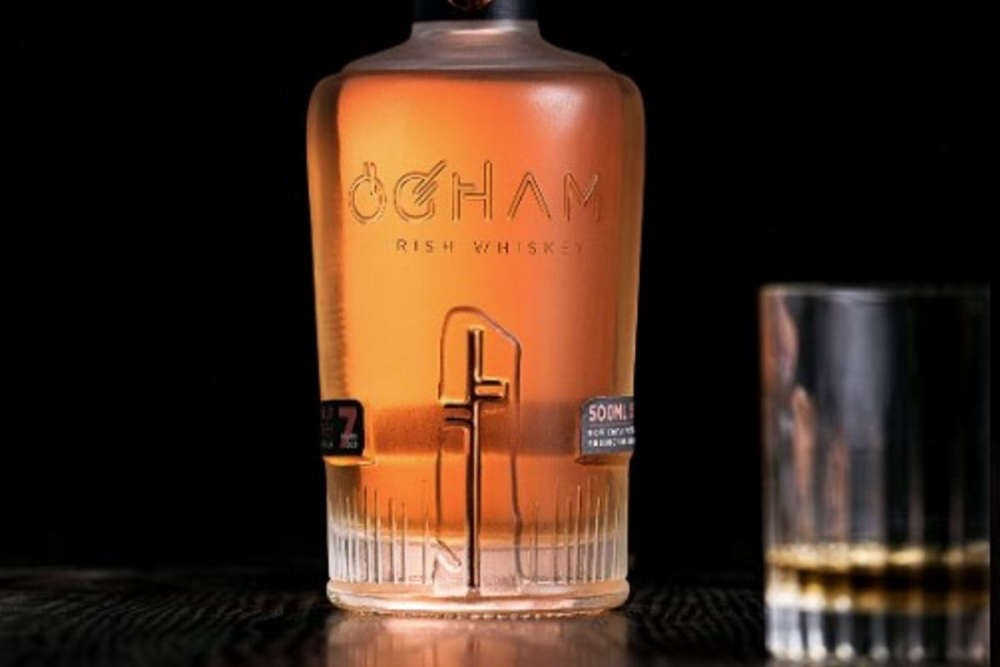 The first 1,000 bottles are available from today.
A new distillery could be coming to the midlands.
The Leavy family from Westmeath have released their first batch of 'Ogham Whiskey' today, with 1,000 bottles now up for sale.
The family own a farm in Castletown Geoghegan and have been developing the brand for the past two years.
At the moment, distillation is being outsourced but Adam Leavy, who is a retired Olympic athlete, says having a micro distillery is the ultimate goal: