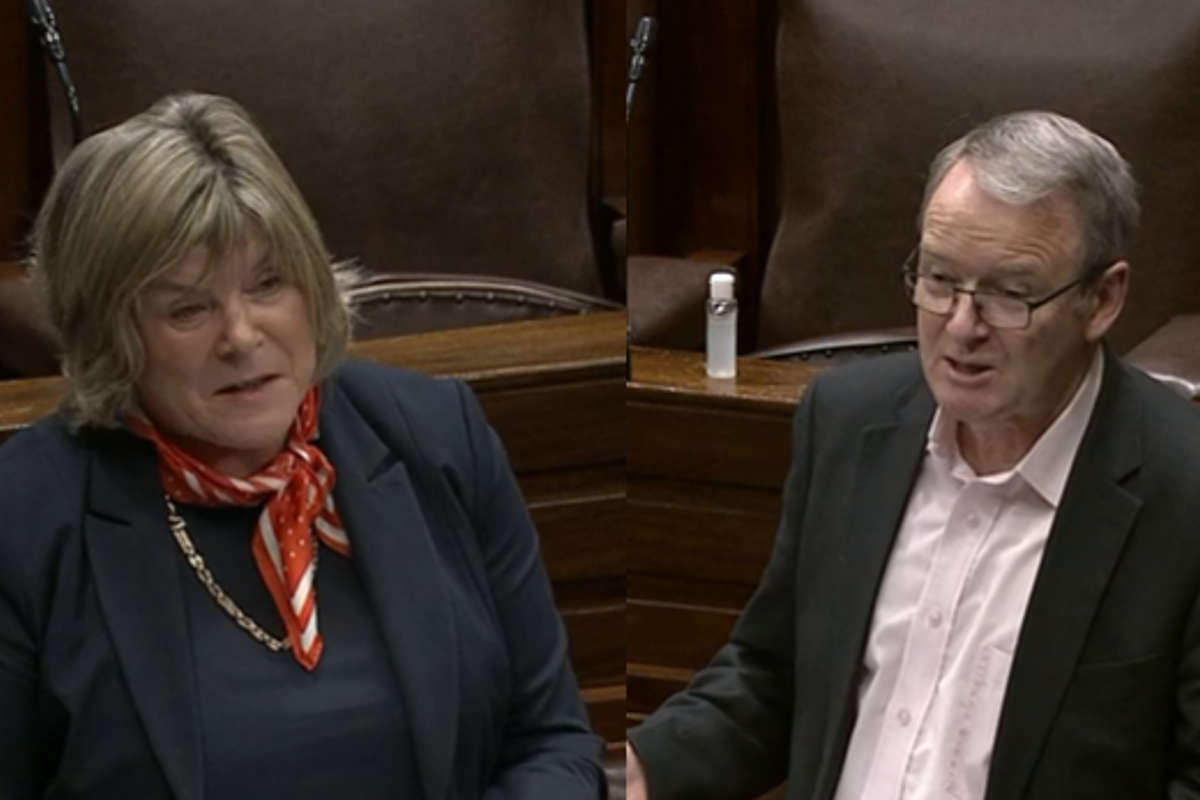 The ongoing closure of day care services for older people in Laois has been raised in the Dáil.
The ongoing closure of all day-care centres for older people in Laois has been raised in the Dáil.
The services have been closed due to covid-19 since March 2020, with improvement works started in the meantime at Abbeyleix, Mountmellick and Portlaoise.
Speaking in the Dáil, Sinn Féin's Brian Stanley said it's unacceptable that no day-care service is currently available in the entire county, adding that historically "when the HSE closes the door, it can be hard to get it reopened."
He was addressing Minister for Older People Mary Butler, who, in response, confirmed renovation works at Abbeyleix Community Nursing Unit and the centre at on the Timahoe Road in Portlaoise are due to be completed by the end of March.
Abbeyleix CNU caters for residents and those who attend day care. However, upon the outbreak of covid-19 back in 2020, the day care service was closed and residents were moved to the day care centre to help with covid infection controls.
The residential service will be relocated back to its former site when renovations at Abbeyleix CNU are completed.
In the interim, users of the Abbeyleix day care service will be offered a place in the Portlaoise day care centre when that reopens, following refurbishment works there.
Laois-Offaly's Deputy Stanley has been questioning the decision-making of the HSE;
"It is puzzling that Portlaoise day care centre is closed for refurbishment at the same time, and I do not see activity around it, or at least there was not up to one week ago. The doors just closed. I am not arguing against refurbishment or any investment in facilities such as this but we need to find out why HSE management takes these decisions. Mountmellick day care centre, too, is closed for refurbishment and extension, meaning the entire county has been left without day care services. Laois has no day care services and that is not acceptable. What kind of decision-making is this?"
READ MORE: Lack Of Funding For Local Hospitals Pressuring Acute Settings
Minister Butler confirmed older persons services in Laois are also engaging with HSE Estates to identify an alternative, suitable location for the Abbeyleix day care centre.
In response, the Sinn Féin rep urged the minister to consider secure a new home for the service on the grounds of the CNU.
He suggested it would be preferable and more cost effective to maintain the services on the one site.
Both Deputy Stanley and Minister Butler stressed the importance of day care services, in order to allow older people to continue to live independently in their own homes.
The minister added;
"It remains my priority to ensure day care centres reopen as quickly and safely as possible following the necessary closures in 2020 in response to Covid-19. The process for reopening day care centres commenced in 2021 and the HSE continues to work actively on the reopening for older people as a priority. At the end of December, 237 centres for older people, or 73% of the total, had reopened and it is planned that a further 66 will open in 2022."
Minister Butler admitted she was not aware Laois was without any day care service at all and committed to keeping a close eye on the situation.
No update was provided on the current status of the Mountmellick service.
She added that covid infection controls are still a serious factor, given many day care services are accommodated close to residential centres.