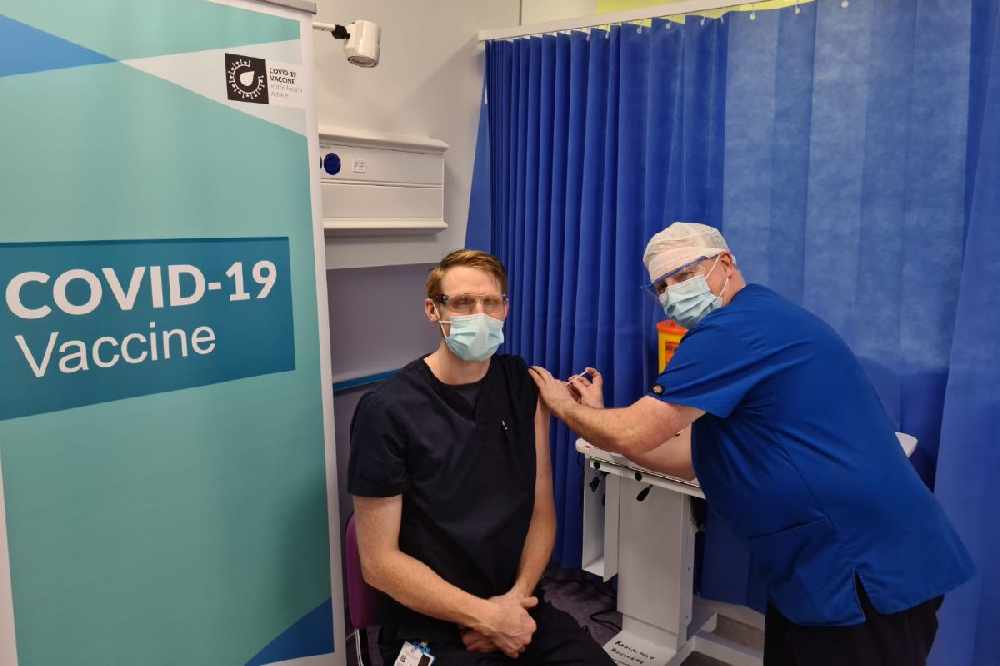 He received the jab this afternoon.
A nurse in Tullamore Regional Hospital has become the first in the midlands to be vaccinated against covid-19.
Stephen DeRighetti received the Pfizer/BioNTech jab this afternoon, administered by his colleague Neil Perry.
Tullamore Hospital says it plans to deliver the first dose of the vaccine to all staff in the coming weeks.
A peer vaccination team of up to 19 nurses will vaccinate staff Monday to Saturday.
The vaccination programme for staff at Portlaoise Regional Hospital will begin on Thursday and on Friday in Mullingar: