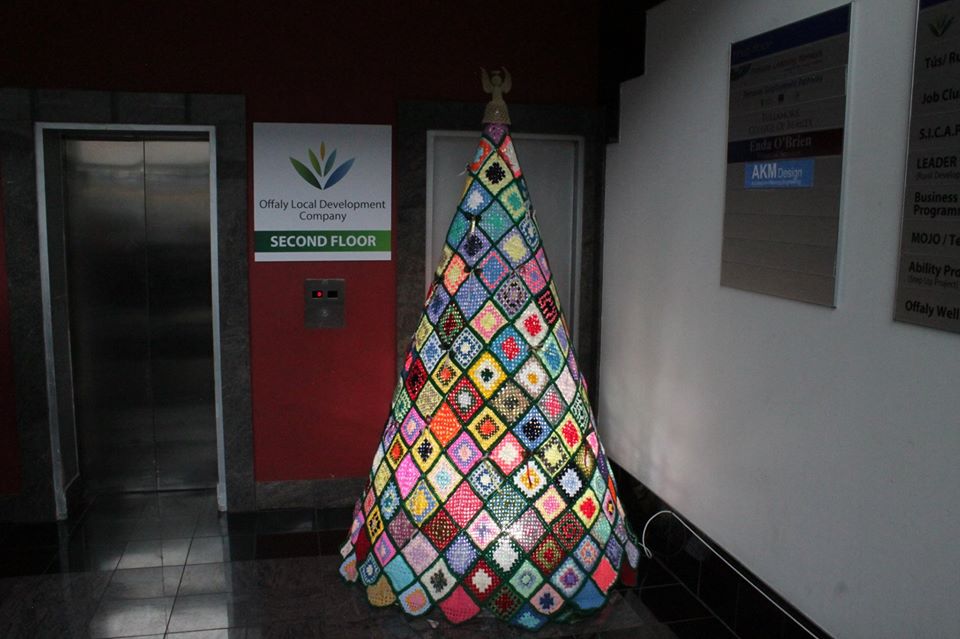 Photo credit: Facebook/Offaly Well Connected - Social Prescribing Tullamore
The group wants to funds for three local causes.
A Christmas tree with a twist is on display in the midlands.
'Offaly Well Connected Crochet Group' has hand-crafted over 500 crochet squares, which have been put together into a festive tree.
The group also wants to raise funds for three local causes - Jigsaw, Offaly SPCA and Offaly Hospice.
The tree is currently on display in Winter Fest in Mullingar.
Amanda Caulfield, from Offaly Local Development Company, says it was a real community project: