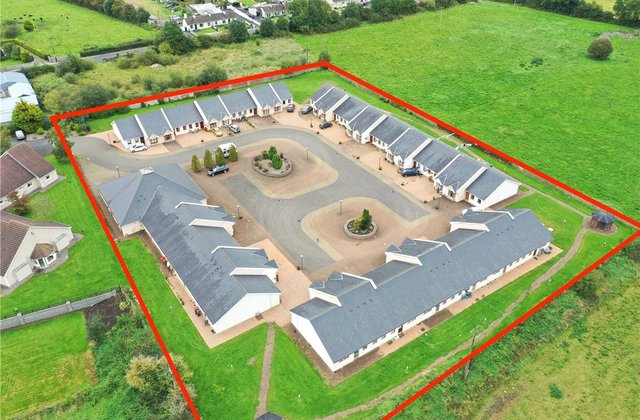 Its estimated that Clover Court in Shinrone commands around €80,000 in rent each year.
A retirement village in Offaly with a guide price of €650,000 has been sold at public auction.
A deal was made for an undisclosed fee prior to the start of the sale.
Clover Court in Shinrone contains 22 two bedroom houses along with a central care centre spanning 2.4 acres.
It commands just under €80,000 in rents each year and was the most expensive of 13 properties sold at the event.