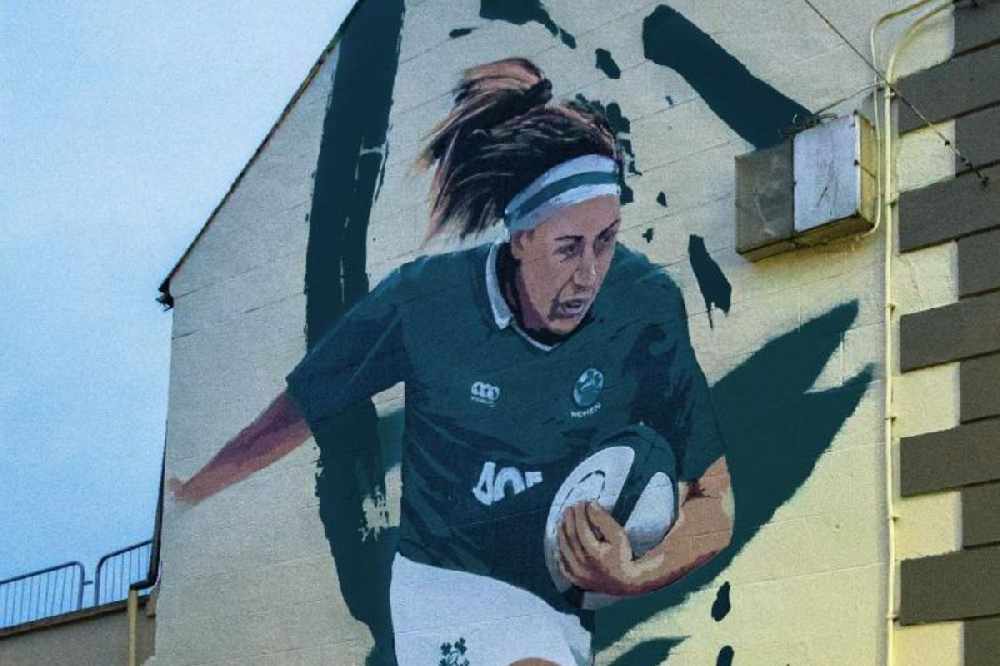 Photo Credit: Offaly Express
An action shot of Irish rugby star Nichola Fryday is on display in Kilcormac.
An Offaly sports star is being saluted as one of Irelands best rugby talents with an action shot mural in her hometown.
The artwork of Nichola Fryday who has 15 caps for her country, has been unveiled in Kilcormac.
The image, which is on display on the gable of Gracelands bar, was created to publicise the stars of Irish Womens Rugby.
It took Dublin company Subset two days to complete the project.