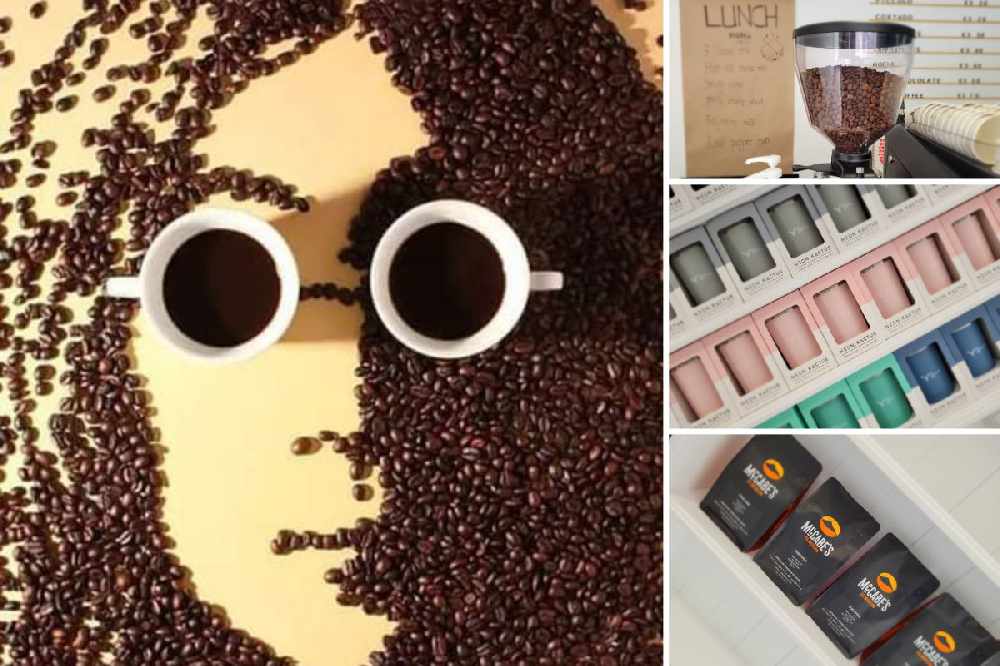 Zach Tuohy and Murry Rogers are behind The Wandering Elk.
An opening date has been set for a new business venture involving two well known Laois sports stars.
The Wandering Elk Café is the brainchild of Geelong's AFL star Zach Tuohy and Murry Rogers of Portlaoise.
It'll open on Bull Lane in Portlaoise on May 7th and with a focus on fairtrade goods and coffee.
Both owners say they came up with the idea while experiencing similar set ups in Melbourne.
Speaking on the business, Tuohy said:
"Yeah this idea has been brewing for a while and is inspired by Melbourne's famous coffee shops and coffee culture in its backstreets and historic laneways, so with Murry back home now we finally have a chance to do it,"
"We're going all out here to serve up something special and unique to our area. Everything is different from anything else that's on offer with a big emphasis on quality. Hopefully people will enjoy it and be impressed, I think from the response we're getting in the build-up to opening next Friday, I think they will,"
"Specialty coffee is a phrase that is bandied about a lot these days but we are going to every rounds to serve up the real deal. We also have given a lot of consideration to vegan-friendly options both in terms of the food and the coffee. We also want to embrace our environmental responsibilities. Wandering Elk is highly conscious of best practice in that space in terms of recycling and compostable cups and packaging,"
Meanwhile Murry Rogers said:
"Our coffee comes directly from McCabes Coffee in Wicklow, Ireland's first carbon neutral coffee roaster and they also have a committed fair trade ethos in sourcing their beans from farmers. Down2Earth are market leaders in eco-friendly packaging, The Rolling Donut established in 1978 needs no introduction and The Wandering Elk is going to be a destination for discerning donut fans,"
And what's all this Wandering Elk mean?
"Well, you're just going to have to call down to Bull Lane next weekend and see for yourself," concluded Rogers.