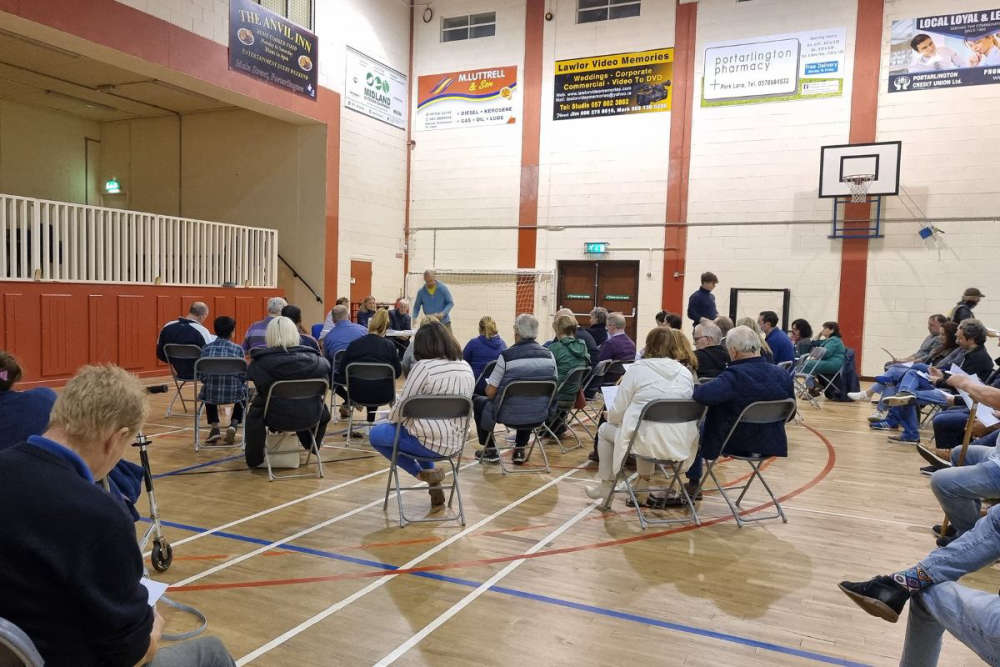 Photo credit: Twitter/@2funkidesign
A number of suggestions were made to alleviate the crisis.
Energy, the cost of living and the upcoming Budget were up for discussion at a public meeting in the midlands last night.
Residents and business-owners gathered in the Community Centre in Portarlington to speak out on how they've been affected by recent hikes in energy bills.
A public meeting about the energy crisis threatening to shut small businesses with bills increasing 10-fold. Thanks to Alan (Al's Fish Shop) for setting it up and @BerryCathal attending #EnergyCrisis #capitalismisbroken pic.twitter.com/veWAEma2qG

— 2FunkiDesign (@2funkidesign) September 20, 2022
With over 60 people in attendance, another meeting in a month's time has been planned.
Local business-owner Alan Mitchell highlights some of the suggestions put forward to tackle the energy crisis:
The meeting sparked calls for similar meetings to be held around the country.
Organiser and local businessman, Alan Mitchell, says he wants an 'All-Ireland' campaign: