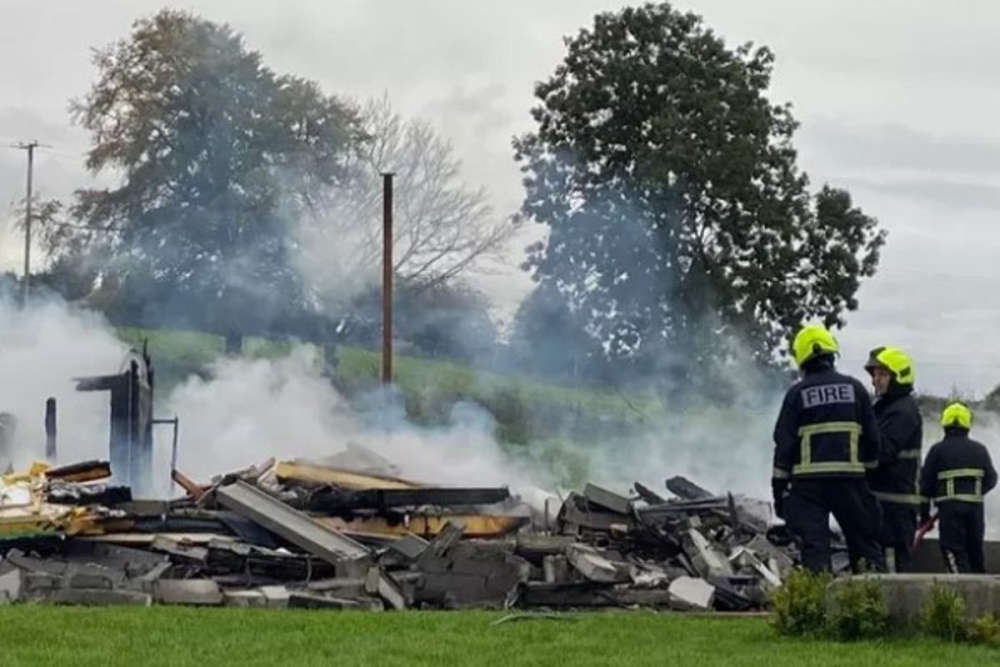 It is hoped the money will help the family get back on their feet.
A firefighter is recovering in hospital this morning after suffering damage to their shoulder and leg while battling a blaze in Westmeath.
They sustained the injuries when a section of wall collapsed.
At lunchtime yesterday fire services in Westmeath received a call out to a blaze engulfing a house in Mount Temple.
Crews from Athlone and Mullingar spent over seven hours bringing it under control.
During the course of fighting a member of the crews sustained injuries to both his shoulder and leg, when a section of the wall collapsed on him.
He was taken to the Midlands Regional Hospital Tullamore, where he remains this morning.
The incident occured at the home of former Offaly footballer Nigel Grennan and well known local musician Lisa.
They and their two young children weren't in the house at the time.
A GoFundMe page was established seven hours ago to help them get back on their feet.
Over €39,000 has already been raised.
It has a target of €75,000.
Local councillor John Dolan is thankful it wasn't much worse:
A Westmeath community is rallying around the family that lost everything in a house fire. https://t.co/JDEZHeFYsd

— Midlands103 (@Midlands103) October 15, 2021