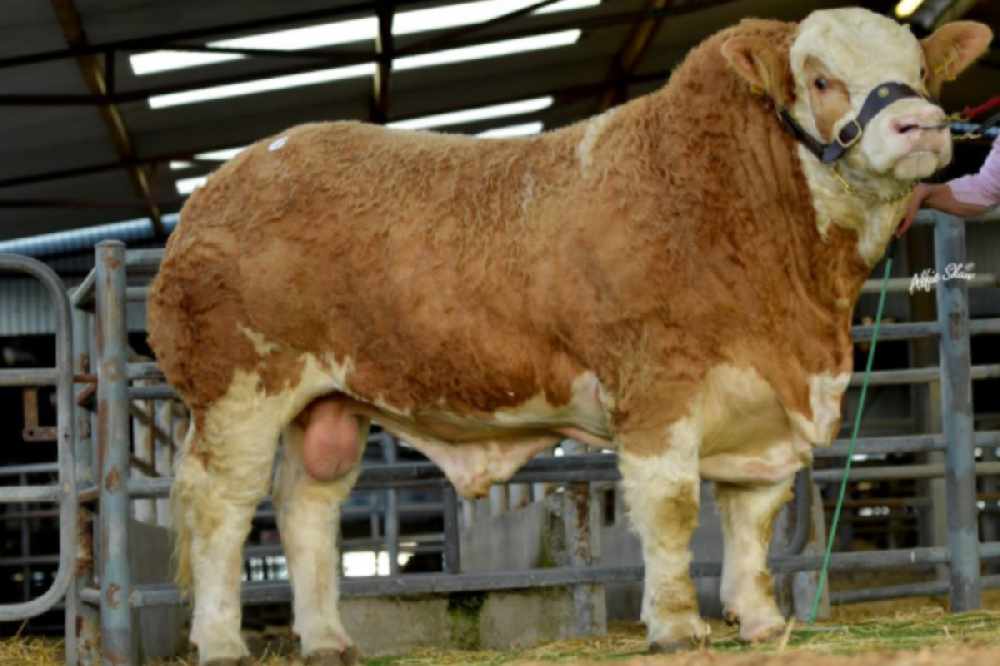 Photo Credit: clonaghherds.com
Gareth and Lyndsey Behan received €52,000 for their 1,000kg asset.
The breeder of a bull which broke an Irish record at auction says it's a dream come true.
Gareth Behan from Ballyfin took in €52,000 from a UK bidder at the Irish Simmental Cattle Society auction on Saturday.
That's more than double what he expected to receive for the 1,000 kilogram bull.
Mr. Behan is planning on making a trip to visit his former prize possession when the time is right: